VanderWal Feedlot Open House
Posted: 7/11/2014
TOM AND KATY VANDERWAL HOST FEEDLOT OPEN HOUSE TO SHOWCASE NEW HOOP BARN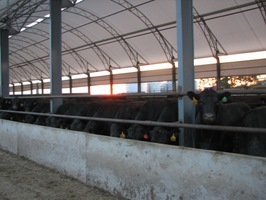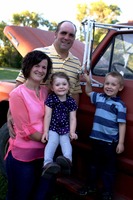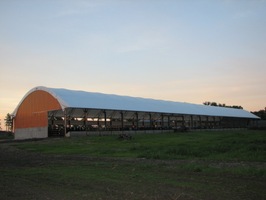 VanderWal family opens doors to community
VOLGA, SD – South Dakota Farm Families and Tom and Katy VanderWal, will be hosting an open house at VanderWal Feedlot on Saturday, July 19 from 10:00am to 1:00pm. The free, family-friendly event will provide guests with an opportunity to see first-hand where the beef products they enjoy get their start. Guests will be served a free burgers and ice cream and have the chance to tour the newly built hoop barn. Kids activities are also available.
Tom and Katy VanderWal wanted to find a way to make their feedlot more efficient. Building a new hoop barn on their family farm did just that. Not only does it keep the cattle out of the mud, but it also provides them with more shelter from the South Dakota weather to help keep the cattle growing healthy and strong. Tom and Katy believe in the beef industry and are excited to share with others where their meat products come from.
More than 15,000 South Dakota family farms and ranches raise more than 3.5 million head of cattle. Beef production accounts for a $3.72 Billion impact on South Dakota's economy. Visit http://www.sdbeef.org to learn more about beef production and the role of beef products in a healthy lifestyle.
The VanderWal Feedlot is located just a couple miles outside of Brookings. Going west on U.S. 14 Bypass, head 2 miles west from stoplight at Medary. Then travel 5 ¼ miles North and look for hoop barn, 20571 469th Avenue, Brookings, SD 57006. Visit www.agunited.org, South Dakota Farm Families on Facebook, or follow @AgUnited4SD on Twitter for more information.