Do have questions about how food is raised? Get them answered by a local farmer! Join us at one of our upcoming events.
We invite you to join us at 11:45 a.m. on Tuesday, December 14, 2021 at the Sioux Falls Convention Center to celebrate our state's farm and ranch families and recognize the work of hundreds of volunteers we've worked with all year. 
We are happy to welcome Dr. Luke Minion as our luncheon keynote speaker.  Dr Minion is the CEO of PIPESTONE, Chairman of the Board for Wholestone Farms and Chairman of the Board for PIPESTONE.  He will share insights on how the pork industry and pork producers have managed through the past 18 months, as well as talk about the recently-announced Wholestone Farms pork processing facility that is being planned for Sioux Falls. 
2021 Ag United Annual Luncheon Registration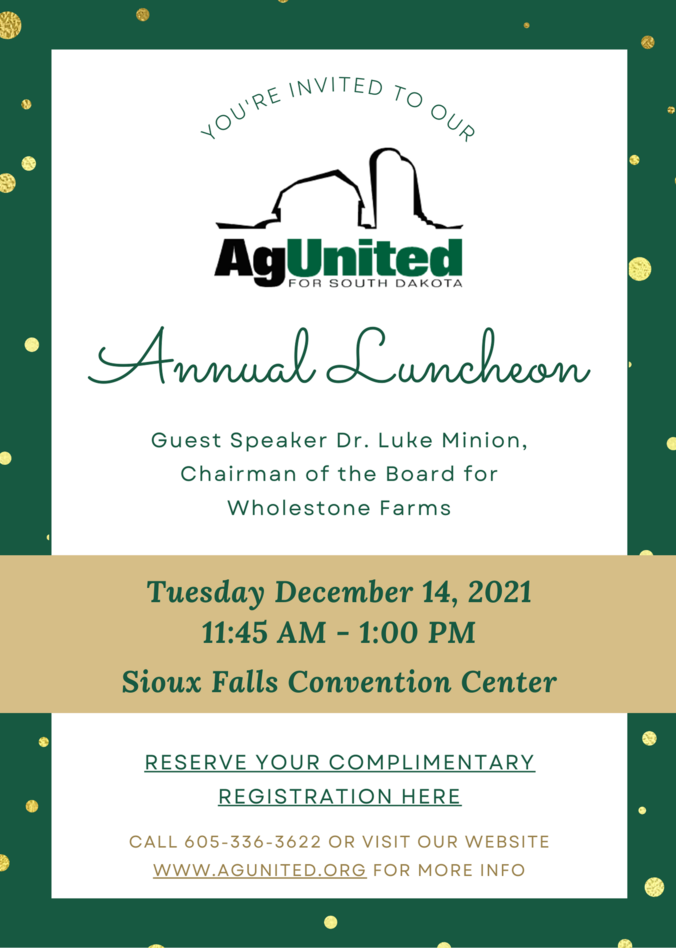 2021 Ag United Annual Luncheon Registration