Cottonwood Ridge Dairy Open House
Posted: 6/24/2014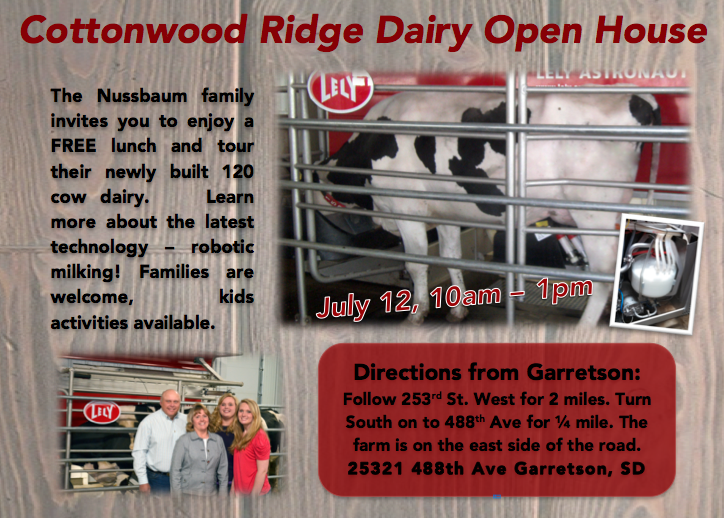 South Dakota Farm Families and the Nussbaum family, will be hosting an open house at Cottonwood Ridge Dairy on Saturday, July 12 from 10:00am to 1:00pm. The free, family-friendly event will provide guests with an opportunity to see first-hand where the dairy products they enjoy get their start. Guests will be served a free meal and have the chance to tour the newly built dairy barn. Kids activities are also available.
The Nussbaum family was thinking of the future when they built their new, environmentally friendly, robotic milking barn. Building a new barn ensures that the next generation on this farm can join the family business. The robotic barn makes milking a less labor-intensive process for the family, while also allowing them to track down-to-the-minute data about each cows production and health.
South Dakota is home to 263 dairy herds. These dairy farms produce about 235 million gallons of milk and generate about $388 million in milk sales each year. Visit www.midwestdairy.com to learn more about dairy production and the role of dairy products in a healthy lifestyle.