When Life on the Ranch Just Doesn't Go as Planned
Posted: 7/11/2017
By Sydney Sleep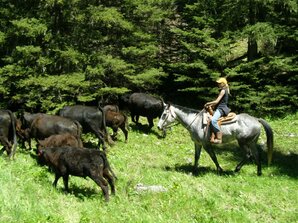 I went home to visit my family in the Black Hills over the 4th of July weekend. The evening before my last day home, we received a call that our cattle got out from one of our forest service permits. This happens quite frequently during the summer because our permits are multi-use, which allows grazing, recreation and other uses. Gates are often left open by people four-wheeling or cutting wood. 
As a result, this changed our plans for how we were to spend my last day at home. Instead of relaxing on the water, we would spend the day rounding up cattle. My parents felt bad that it was cutting into our fun family plans, but as for myself I was actually pretty excited. I had the chance to spend time doing what I love, with my family, all while enjoying God's beautiful creation.
This is no uncommon story for any farmer or rancher. Things go wrong all the time, sometimes even several times in a day, and often at the most inconvenient times. I swear that cattle know when you have plans and need them to most cooperate, and those are the days they do the exact opposite.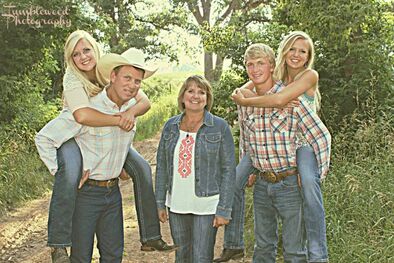 I have gained an understanding that when things don't go as I hope they will, how I react is what truly matters. When I am angry that things just aren't going my way, then I end up being miserable and fail to enjoy the adventure. And life on a ranch sure is full of adventures!
Although often an inconvenience, it's during these times that my family all comes together and works toward a common goal, and it doesn't get much better than that. These days when things don't go as planned often end up as some of my fondest memories because I get to spend the day with my family, living the lifestyle we all love, and for that I am very thankful. 
Did you miss hearing Sydney on the radio? Listen to her segment here: 7.11.17 Sydney Farmer's Daughter.mp3

Be sure to tune into KELO 1320 AM or 107.9 FM on Tuesdays each week during the 10:00 "It's your Agribusiness" show to hear The Farmer's Daughter.