The FUTURE of Agriculture
Posted: 4/12/2016
By: Rebecca Christman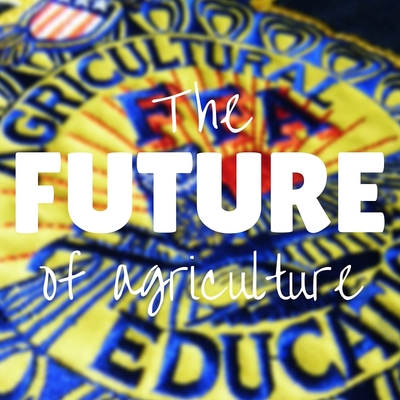 Today in Brookings, the South Dakota FFA is hosting their annual convention. I'm fortunate yesterday I had the opportunity to host a few workshops and got to interact with some of these amazing students.
In our workshop we talked about strategies to be an advocate for agriculture through social media. I'm sure that many of these students already have better social media skills than I, but social media isn't the only thing these students are good at. Public speaking skills, managing a meeting, and knowledge about a wide variety of agriculture topics are second nature to many of these students.
As a former FFA member and current FFA Alumni, I know the impact the organization can have on your future. Through FFA I learned skills I will use my entire life including; speaking in front of a group, selecting the piece of meat will be best on my dinner table tonight, and how to choose plants that will grow well in my apartment. Even more important I also learned intangible skills. Working with a team, setting goals, being organized, and identifying and using my personal strengths are skills I use daily. Yes, being in FFA was immensely fun, but without me even realizing it, FFA also prepared me for my future.
Currently, there's an estimated 57,900 job openings within agriculture but only 35,000 agricultural graduates ready to fill these jobs.1 FFA is the perfect opportunity to expose students to the variety of careers in agriculture, and help them find a career path that fits their interests. With more than 600,000 members nationwide, FFA is reaching students that grew up on farms and those that didn't.2 These students are learning that whatever their interest, there's a place for them in modern agriculture.
FFA members may only be in high school, but in a few short years these students are the ones that will be future farmers, future vets, future food scientists, and much more. The students are the future of agriculture in our state, and it's with confidence I can say the opening line to the FFA creed, "I believe in the future of agriculture".
Listen to this week's Farmer's Daughter radio segment here: FARMERS_DAUGHTER-_APRIL_11TH.mp3
https://nifa.usda.gov/press-release/one-best-fields-new-college-graduates-agriculture
https://www.ffa.org/about/what-is-ffa/statistics