Posted: 11/22/2016

This week is Thanksgiving, and we've been thinking about what we're thankful for. You can probably guess that this year, we are thankful for farmers!
South Dakota farmers work hard year-round. During blizzards and on holidays while many of us spend the day inside, farmers are working hard to keep their animals warm and fed. This ensure that at Thanksgiving we'll have food on the table. That's something that's definitively deserving of our thanks!
This week we are challenging people to share why they are #ThankfulForFarmers. We've already got some great submissions, you'll find a few of the responses below. Farmers work often goes unnoticed, so if you're a farmer we want you to know that we appreciate the long days, stressful decisions, and the uncertain markets you endure. Check out the other responses on Facebook, Twitter, and Instagram. Have something to add? Create your own post using the hashtag #ThankfulForFarmers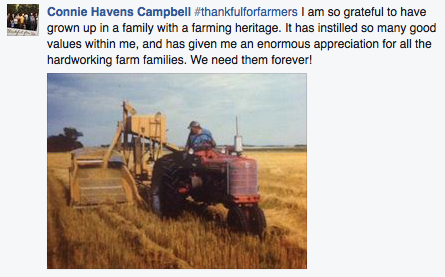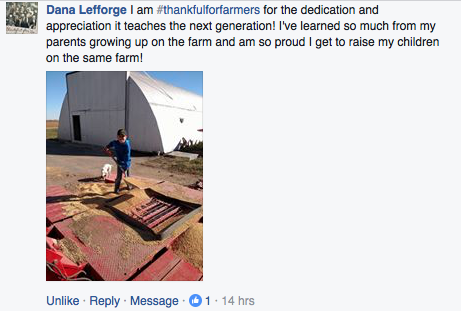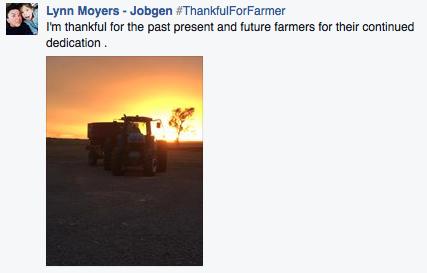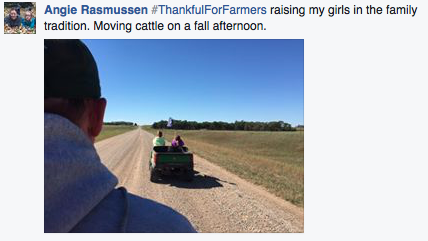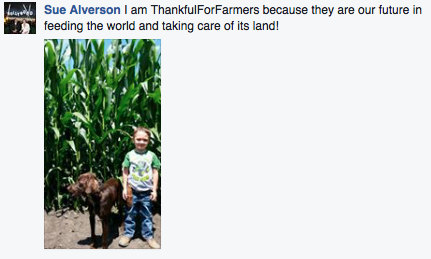 This year while you're eating your Thanksgiving feast, take a moment to think about all the farmers that had a hand in bringing food to you. There's a farmer out there that had a hand in everything you're eating, and many of them farm right here in South Dakota! From the turkey or ham at the center of the table, to wheat for the rolls, or the corn you'll have as a side dish, farmers spent many hours bringing food to the table.
This year, from our family to yours, we're wishing you a happy Thanksgiving!
Miss this week's Farmers' Daughter radio segment? Listen to it here!11.21.16_Farmers_Daughter_Thankful_for_Farmers.mp3