Summer 2015-The Intern's Perspective
Posted: 8/13/2015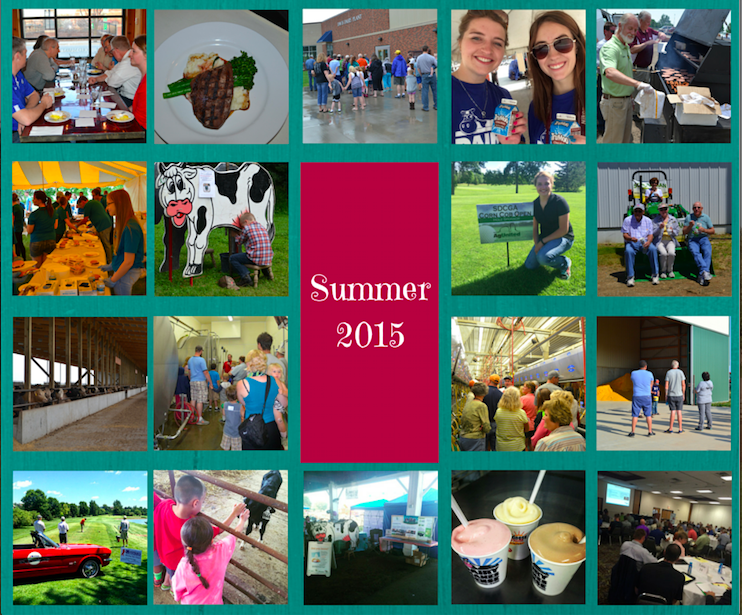 Is it just me, or does summer seem to be getting shorter every year? In just a week I will be heading back to SDSU to get started on my second year of classes. Although I'm excited to head up to school, I find myself looking back at all I have had the opportunity to do this summer as the intern with Ag United for South Dakota/ South Dakota Farm Families.
This summer I have experienced many things and met some great people! My summer started out with a trip to Rapid City my first day on the job. Here we held the Rapid City Beef Crawl. I was able to travel back out west a few weeks later with a friend to hand out chocolate milk at the Mickelson Marathon. Many miles (over 3,000!) were put on as I traveled to Watertown, Milbank, Garretson, Salem, Alexandria, Brandon, Harrisburg, and Brookings for various events throughout the summer. One of the more notable events I assisted with was the Sioux Empire Fair here in Sioux Falls. I worked in the Dairy Bar for 10 days, selling milk and ice cream. In those 10 days, I ate 10+ malts, this made for a great couple weeks!
This internship opened many doors for me throughout the summer, one of them being the opportunity to run for the South Dakota Beef Ambassador position. Rebecca encouraged me to give the contest a try, and I thought, 'Why not?' We traveled to Huron for the Beef Ambassador Contest and I ended up being named the 2016 South Dakota Beef Ambassador. In this position I will be doing classroom visits and promoting the Beef industry throughout the state of South Dakota. In January I will make my way to San Diego, California for the national contest. I am so excited for this opportunity to continue to promote the South Dakota Ag industry!
My experience this summer allowed me to expand my knowledge of the South Dakota Ag industry. I grew up on a beef farm, and have never had much experience with dairy cattle. Throughout the summer I went on tours and met many producers who were able to answer my questions and teach me many things.. This is knowledge that I would not have gained otherwise. I also learned even more about beef and crop production, which has been very helpful in many conversations I have had with consumers and producers.
As I finish this last week in the office, I am really happy with how my summer went. I put in many hours and traveled many miles, but the experience I had will be unmatched. Thank you to everyone I had the chance to work with this summer, you helped make my experience great!
-Brianna Buseman, 2015 Summer Intern