Posted: 4/9/2015
by: Rebecca Christman
It's finally starting to warm up outside and that can only mean one thing, spring is here! At our house that means we are moving from one busy time to another. Most of our cows have cute baby calves on the ground. This means it's times to start thinking about planting.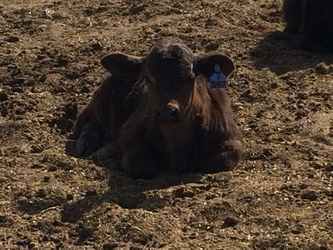 When it starts to get warm, we pull our equipment out of storage and make sure it's ready to get the crop in the ground. Everything has to be in working order, and any repairs are made before we get in the field. There's nothing more frustrating than having to stop planting to get something fixed.
The equipment isn't the only thing that needs to get ready. We need to make sure that the soil is healthy and ready to support another year of growing crops. Last fall we had the soil tested to see what nutrients were available, and what we would need to add to have the healthiest plants possible. Based on those results, we add fertilizer to the fields before planting. The fertilizer can either be animal waste or synthetic. Either way, farmers are very careful to not add too much to the soil.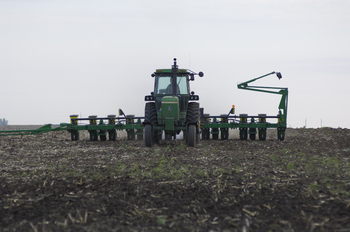 Farmers have already decided what crops they are going to plant this year, and the seed varieties that they will use. At my house, oats are already in the ground and soon we will be planting corn. Farmers are constantly trying to improve their farming operation to make it more efficient. To that end, my dad has also decided to use a grazing plan for his cows. That means this year we will also be planting a variety of grasses.
We are loving the nice weather, but would also be grateful for some rain. For this time of year it is dry. 99% of South Dakota is listed as "Abnormally Dry". Farmers can select the right seed variety and add the correct amount of fertilizer, but without rain the crops won't grow. Here's hoping for some April showers!
Listen to this week's radio segment here: Farmers_Daughter_Mar30th.mp3