Show Season is in Full Swing
Posted: 6/29/2015
By: Brianna Buseman
As we make our way through the summer, livestock show season is in full swing. Competitors travel all across the state, and some across the country showing livestock. Personally, I have some great memories of showing, most being from my county fair.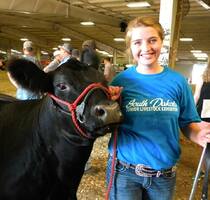 The four best days of summer: Fair Week. Four days full of peach pie, chilidogs, BINGO, and livestock. All summer, I would work hard preparing my calves and lambs for fair week, early mornings and late nights included. When it finally came time for the show, my nerves were always running wild. It was time to see if the blood, sweat and tears that had been poured into my exhibits would pay off. As the show went on, there were times of joy, brought on by winning a class, and times of heartache, by getting sunk to the bottom. At the time, doing poorly in a class seemed like the worst thing in the world; however, I now realize that the times of defeat made the times of victory that much sweeter.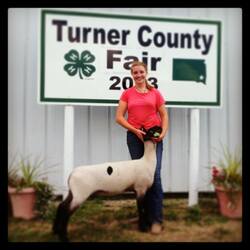 All in all, showing livestock was a great experience. Participating in these shows taught me many important lessons and provided me with lasting relationships. I learned how to be a gracious winner, and a good loser. I realized early on that your hard work may not always pay off as well as you hoped; however that doesn't mean that you should give up. The exhibits that didn't place as well as I had wanted, taught me humility. Most importantly, I gained friendships that will last a lifetime. These relationships go beyond the barn and continue to develop as I get older. When I look back on my show days, I won't remember the awards received, but I will never forget the lessons learned and the friendships gained.
Missed the Farmer's Daughter on the radio? Listen Here: _Farmers_Daughter_Show_Season__062915.mp3