SD FFA Convention -Connecting Students with Modern agriculture
Posted: 4/14/2015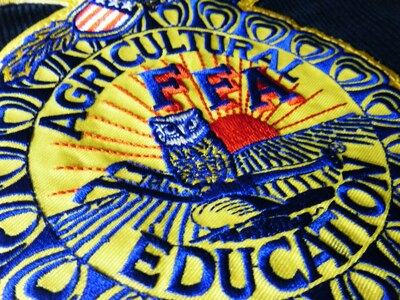 You might not know it, but right now thousands of people have converged on Brookings for an event that only comes once a year. It's not a Jacks basketball game, or graduation day at SDSU, it's South Dakota FFA Convention.
South Dakota FFA members have been preparing for months, memorizing plant names, filling out award applications, and learning how to pick out the perfect animal. FFA isn't just about contests though, it's about preparing the next generation to fill the ever-growing number of jobs in agriculture.
FFA and ag education give students the chance to learn about all the career opportunities in agriculture. With less than 2 percent of the population living on a farm, it's a good bet that many of the jobs in the ag industry will be filled by people that didn't grow up around production agriculture. This is why ag education is crucial to continue growing the ag industry.
I'll be honest, when I started high school I didn't see myself working in an ag field. It even took some convincing for me to join an ag class and FFA. The more I explored FFA, the more I was drawn to agriculture, and I know many other students felt the same way. For the students that didn't go into an ag career, ag education and FFA still gave them a familiarity with modern agriculture, which is a bonus for any industry!
"Premier leadership, personal growth, and career success". This one phrase sums up what FFA is all about. FFA members are prepare for wherever life takes them, whether that's to college, a tech school, or back to the family farm. If you get the chance, stop by the convention and take a look around. You'll see that future is bright for the ag industry in South Dakota.
The last session of the SD FFA convention is going on right now, and you can watch it here!
Listen to this week's radio segment here! FARMERS_DAUGHTER-_APRIL_13TH.mp3