Sara Bovill: Supporting Rural Communities and Clean Energy
Posted: 6/30/2017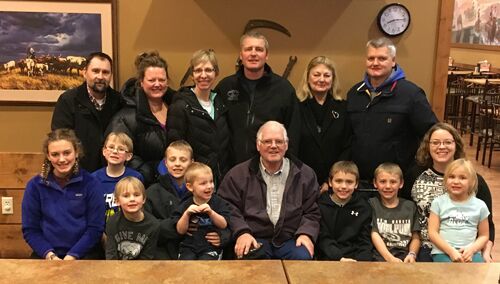 For five generations, the Bovill family has been raising crops and livestock north of Beresford, South Dakota.  Their work has been helping feed and fuel South Dakotans for decades.  Now, the Bovills and other area farmers and landowners have an opportunity to deliver a new energy source to South Dakotans by harvesting an abundant natural resource:  the wind. 
A proposed wind energy project -- the Dakota Community Power Wind Farm – would install wind turbines in southeastern South Dakota in Lincoln County.  However, recent restrictions placed on the location of wind turbines in the county could stop the development.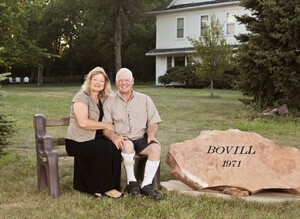 Gary Bovill grew up on the family farm and has been farming with his wife, Linda, since they were married in 1971. They raise corn, soybeans, cattle and sheep and currently farm with their son, Mark, and his family.  Their son John, and his wife Sara, also raised pigs until 2008 and continue to be involved in the Bovill family farm during harvest, planting and helping with cattle chores. John also works as a crop insurance adjuster.
Working together on the farm is important to family members.
"It is really neat watching our nephews grow up and seeing them learning and taking on responsibility for chores and their 4-H projects," said Sara.
Sara's interest in wind energy started on a middle school trip to California when she was amazed by the wind turbines she saw and the fact that wind could be harvested for energy.  She is now excited to have that possibility on their own South Dakota farm.
The Bovills and a number of their neighbors see the proposed wind farm as an opportunity to provide another energy source for South Dakota, diversify the rural economy, and offer an additional source of income amid a volatile farm economy.  Sara is currently president of Lincoln County Farm Bureau and is serving as co-chair of Farmers and Friends of Wind.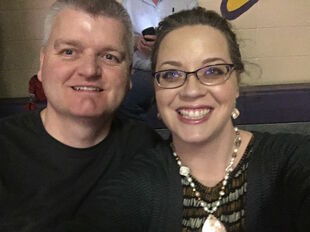 "We all use energy every day and the wind is something we have plenty of, so to be able to harvest it and create energy is a win-win," she said.  "It also allows an extra income for farmers, including ourselves. It is not about greed; it is about helping family farms keep their farms and land rights."
She notes that wind farms have the potential to help local schools and townships by bringing jobs, investment and additional tax revenues.  In addition, farm families are often the backbone of local communities and retail businesses, so their financial strength supports local businesses. The proposed Lincoln County project is projected to bring $25 million in new tax revenues to the county, according to the Farmers and Friends for Wind Energy website.
"At a time when the farm economy is slowing, we need to think of the future and continue to work to diversify our rural economy," she said.  "When a wind farm comes into a community and is doing things right, our schools, our townships and our economy will benefit."