October Feature: Protecting the Health of South Dakota's People, Animals, and Food Supply
Posted: 10/16/2020
For more than 50 years, a team of scientists, SDSU faculty and students have worked together to protect the health of South Dakota's animals and humans, and to ensure the safety of the state's food supply.  The South Dakota Animal Disease Research and Diagnostic Laboratory (SD ADRDL) was established by South Dakota state statute in 1967 and is located at South Dakota State University.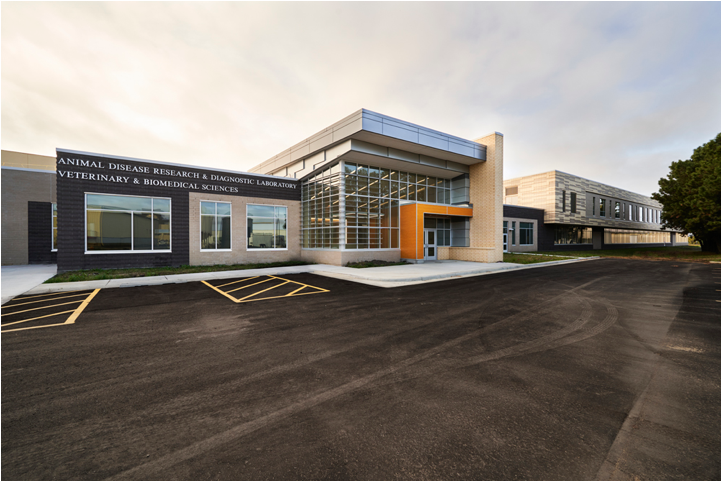 The laboratory is a centralized resource that provides timely and accurate testing and diagnostic services to livestock producers, veterinarians and other agricultural, food and health professionals.   The lab is led by Dr. Jane Christopher-Hennings and staffed by 60 full-time employees and 13 SDSU faculty members, including veterinarians, pathologists, bacteriologists, food safety microbiologists and more.  It also provides "hands-on" paid training for nearly 30 undergraduate students each year.
"If a farmer or rancher has health issues in their herds or flocks, the laboratory can diagnose what may have caused the problem and can work together with their local veterinarian in solving the problem and provide recommendations to prevent further losses," said Dr. Christopher-Hennings. "For companion animals, we can also provide pathology diagnosis of cancerous tumors so that treatments can be recommended through a veterinarian."
SD ADRDL also has a Food Safety section that provides testing to make sure that local food processing plants are free from foodborne pathogens and to test food products throughout the U.S. in the event there is a foodborne pathogen outbreak.
A recent renovation and expansion provided significant upgrades to facilities that were originally constructed in 1967 and 1993.  In recent years, the lab has processed about 500,000 samples each year.  In addition to resources in serology, molecular diagnostics, virology, food safety, bacteriology, necropsy/pathology, clinical pathology and parasitology, for diagnosing illnesses, the laboratory also has researchers that can study new and emerging diseases to develop new ways to diagnose, prevent and control them.  
The recent additions included a Biosafety Level 3 (BSL-3) facility to contain dangerous pathogens in the event of a foreign animal disease outbreak.  With the COVID-19 outbreak, the lab has become certified to perform tests in humans, and is using the BSL-3 space to process human COVID-19 tests.
Keeping animals healthy and monitoring for disease outbreaks is important for human health, too, said Dr. Christopher-Hennings.
"There are several diseases that are 'zoonotic' which can pass between people and animals, including rabies, tularemia, influenza, anthrax and brucellosis," she said.  "Veterinarians and farmers are on the frontlines of detecting some of these diseases in animals early in order to prevent transmission to people.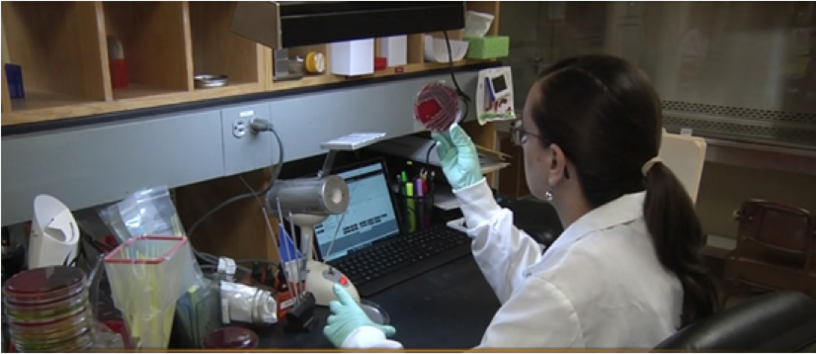 The lab is part of several federal networks that monitor nationwide for both animal disease and foodborne illness outbreaks. 
"Providing access to testing and science-based diagnosis is a very important part keeping our food supply, our farms and our communities safe and healthy," said Dr. Christopher-Hennings. "We appreciate all the support that the South Dakota Animal Disease Research and Diagnostic Laboratory has received from the agriculture community in the state and look forward to continued work together."