Posted: 5/13/2015
May is one of my favorite months of the year because the weather is perfect to start grilling. Grilling can make almost any food taste delicious, from sweet corn to fish. Some of my favorite things to grill are, you guessed it, beef! Hamburgers, steaks, kabobs… the possibilities are endless!
May is beef month. All month long, we'll be celebrating one of our favorite proteins. With zinc, iron, and protein, beef can help build muscles, and keep you feeling full longer.
With 29 cuts of lean beef, you're sure to find one that you like. Even better, there's probably a few that will turn into your new favorite grilling recipe. Find new recipes here!
To celebrate beef month at South Dakota Farm Families, we hosted the Rapid City Beef Crawl! On Monday, 60 participants enjoyed a beef appetizer, entrée, and dessert at some of our favorite downtown restaurants. Even more exciting, they got to dine with local ranchers that are working hard to produce beef every day!
In addition, we're also hosting a grilling photo contest. Send us pictures of beef on the grill, and you could be entered to win! The winner of the photo contest will win a grilling set, a beef apron, and $20 in beef bucks. You can enter by sending your grilling photos to info@agunited.org, posting them on our Facebook page, or mentioning us on your post on twitter @SDFarmFamilies.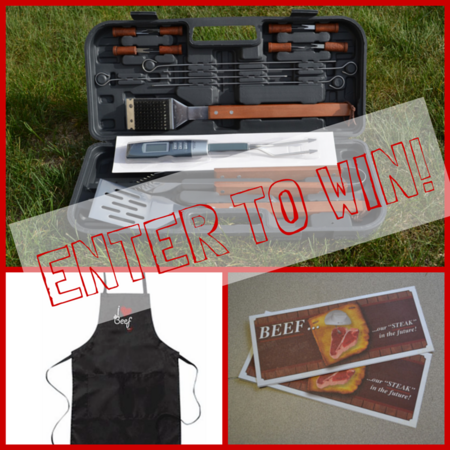 Listen to this week's radio segment here! SD_Farm_Families_-_Farmers_Daughter_511.mp3