"Learning to do" in the show ring and in the classroom
Posted: 8/3/2018
August Profile: Joshua Johnson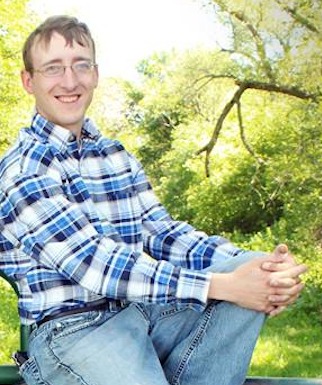 It is fair season in South Dakota! In livestock barns, show rings and exhibit halls at fairs across the state, you'll see FFA members with the livestock they've raised and projects they've completed throughout the year. 
"Fairs are a great opportunity to showcase the work that students have put into caring for their animals all year long and the knowledge they've gained," said Joshua Johnson, agriculture education instructor and FFA advisor at Brooking High School in Brookings, South Dakota.  "Students also have the chance to connect with families who visit the fairs by answering questions and sharing stories about how their animals have been raised and cared for."  
Joshua began raising poultry in high school as part of his Supervised Agricultural Experience through FFA. Today, he continues to raise a variety of poultry from eggs on his acreage, and works to stay involved with county fairs and the state fair. Johnson judges poultry shows at local county fairs and provides guidance to exhibitors on improving their projects. At the South Dakota State Fair, Josh exhibits his own stock in open class shows. 
County fairs and the South Dakota State Fair are often highlights of the year for many FFA members, but they are just one piece of FFA programming and activities that happen in schools all year long, said Johnson. 
Johnson is starting his sixth school year at Brookings High School, where the agriculture and FFA program has grown significantly — from 12 students in FFA chapter and 80 students in agriculture classes to now having more than 80 FFA members and surpassing 200 students in agriculture classes.  "Learning to do", an important part of the FFA motto, helps guide Johnson's programming for his classroom at Brookings High School. 
Just as farming has evolved over the years, so has agricultural education, he said. 
"Ag education still has its roots in production agriculture and a solid understanding of agronomy, animal science and managing farms, however, we know that only 2 percent of the nation's population are working farmers and ranchers," said Johnson. "Today's curriculum features horticulture, small animals and companion animals, natural resources and wildlife conservation, food processing, food quality, biotechnology and more topics that can prepare students for careers in a number of careers that relate to agriculture and food production." 
Teaching agriculture in a city like Brookings also presents opportunities and challenges compared to ag education in a rural community. Johnson estimates that 75 to 80 percent of students have no background with production agriculture when they enter ag education classes.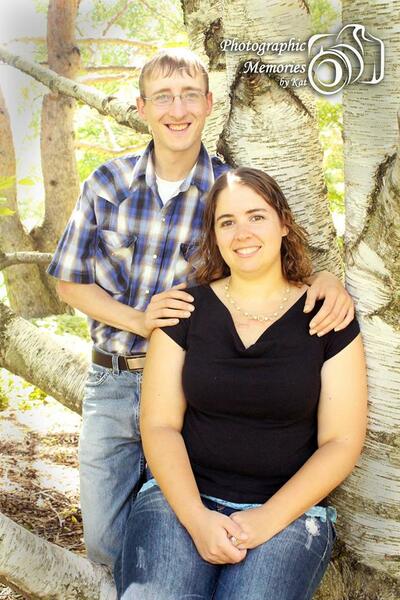 "It is a unique opportunity as a teacher," he said.  "By teaching students the basics of agriculture, we are also helping them become more informed consumers about how food and other products go from farm to table."
Field trip tours of the livestock units and research facilities at South Dakota State University as well as local manufacturing and equipment businesses help give students a firsthand look at animals and technology.  A wide range of speakers who can talk about their professional careers in agricultural fields also provide students with perspective on the opportunities.
Students who join the school's FFA chapter participate in additional career development, leadership development and community service programs.  
"While many people still think of FFA as 'Future Farmers of America,' it has been known as the 'National FFA Organization' since 1988 to better reflect the mission of developing the next generation of agriculture advocates and leaders," said Johnson.  
He notes that an important element of the FFA program is to prepare students for their next education goal – whether that is two-year, four-year or higher-level degree— and for their career, which could be a farmer or rancher, or a number of opportunities in science, businesses, food processing, manufacturing and more.
"Our number one industry in South Dakota is still agriculture," said Johnson.  "Even if only a small percentage of people are raising the crops and animals, everyone's daily life is affected by agriculture and thousands have jobs that support agriculture." 
FFA was an important part of Joshua Johnson's high school experience growing up near Harrisburg, South Dakota. He was active in his high school FFA chapter and served as a state officer in 2008-09.  He attended South Dakota State University majoring first in biotechnology, then decided to become an ag education major.  
"FFA was a big part of my life. When I moved to ag education, I found that passion again and have been excited about the opportunity to get students involved in FFA and agriculture ever since," he said.  He also credits his Harrisburg ag education teacher, Mr. Todd Marks, for inspiring his involvement in FFA and now as a teacher.
Learn more about South Dakota FFA Association and the National FFA Organization by visiting their web sites, and take time to check out FFA members' livestock and exhibits when you visit South Dakota fairs this month!