July Featured Farmer: Michelle Wasland
Posted: 7/3/2018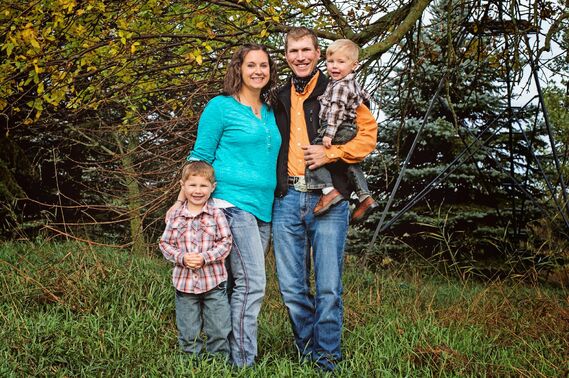 For many of us, good weather in July is means temperatures warm enough for a pleasant day at the pool or lake, and enough rain to keep lawns and flowers growing, but not interrupt too many vacation or outdoor plans. South Dakota farmers also hope for good weather during July, but because the month is critical for the development of both corn and soybeans, their wishes are much more specific.
"The corn is pollinating during July so we would like to have warm weather, but not overly hot because the real hot weather starts to stress the plants more, which will decrease our yield," said Michelle Wasland, Seed District Sales Manager for WinField United. "We also hope for cooling off during the nights for respiration for the plants to keep the plants from getting extremely stressed."
The growing soybean crop also has specific weather needs to help it meet top yield potential.
"In July, soybeans have entered fully into the flowering phase so we hope to have some rain with good growing conditions. The adequate rain increases the growth along with addition of flowers on the plants that create the soybean pods," she said. "However too much rain and heat can lead to increased probability of white mold or other diseases."
Michelle Wasland sees the importance of good weather in the fields of her customers from planting through harvest each year. WinField United is a brand of Land O'Lakes, Inc that is a customer-owned wholesale supplier of crop protection inputs, seed and crop nutrients.
"I work with agronomists to serve farmers in the central area of eastern South Dakota," she said. "We work closely with our farmer-owners to recommend products for the right acre, recognizing the importance of having consistent reliable products that help producers get the best return on investment with every acre."
Michelle grew up on her family's farm near Conde, South Dakota, with her parents Todd and Sandy Osterman along with her three sisters and brother. They raised corn, soybeans, wheat, alfalfa and livestock as well as Shorthorn cattle and sheep and always had horses, donkeys and dogs. She was very active in both 4-H and FFA, serving as a South Dakota State FFA Officer. After attending South Dakota State University and earning a degree in Agronomy, she started working for WinField United.
Michelle and her husband, Lee, live in Florence with their two sons, Kanin and Grady. They stay very active in agriculture by raising corn and soybean as well as beef cows and calves and a few horses.
Weather can have a direct impact on crops, such as very hot weather in July that prevents pollination, she said. In addition, the right weather conditions can also allow insect populations to grow and develop earlier, which means they feed on plants earlier than normal, resulting in lower yields at harvest. For example, a large increase in corn rootworm beetles could feed on the corn silks that are important for pollination, which would prevent the pollination process from occurring.
While farmers can't control Mother Nature, they have a number of tools to protect their investment in their corn and soybean crops.
Crop insurance policies give farmers financial protection in the event of a serious weather event like hail, wind or drought damage. Farmers are also combining crop input products (seed, crop protection products, fertilizes and more) with management practices and new technologies to adapt to weather conditions.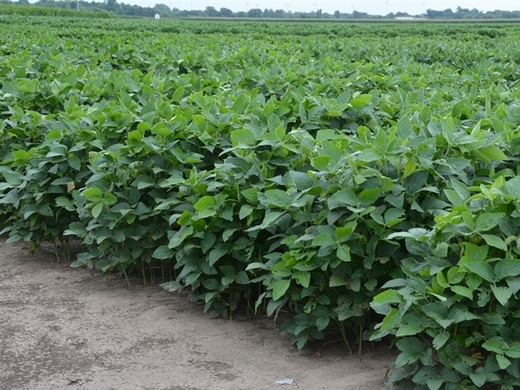 "More farmers are utilizing new technology to help increase production. Starting with our seed, we have new technologies like DroughtGuard that help plants better utilize water so they don't need as much water to grow and produce grain," she said. Scientists have also been breeding corn plants that can handle stressful environments better than older genetics for years.
Farmers use precision agriculture tools to better understand their fields to plant seeds that will perform best in drier or wetter areas of fields, then apply fertilizer and other products at different rates to provide the right amount of nutrients for plants and protect water quality.
"By using variable rate seeding and fertilizer, we are able to produce more on less acres and not waste seed and fertilizer on less productive ground," she said.
In season imagery such as photos from satellites or drones along with crop modeling tools help farmers make accurate decisions during the growing season, said Michelle.  Farmers can see which fields or areas of the field may need additional nutrients or are under stress from disease or insects.
As you watch the weather forecast in July, know that the state's farmers are also watching and waiting to see what the month's weather will bring for South Dakota's corn, soybean and other crops.