Posted: 6/2/2015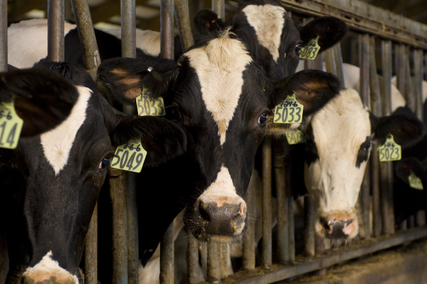 It's hard to believe the June is here already! For many people it's filled with family get-togethers and dinners on the grill. Here at South Dakota Farm Families we're excited for those things and much more!
June is Dairy month and we have four opportunities for you to visit your local dairy! This is your chance to see how milk gets from the cow to you. Local dairy farms are opening their doors for tours, and sharing what they do to make sure milk is on you table. Check out the list of events below!
June 6 - Dairy Fest - Brookings
The second annual Dairy Fest at the Swiftel Center provides a chance to learn more about every aspect of the dairy industry in South Dakota! There's something for everyone, including the Cow to Cup 5K, a kids' carnival, and free lunch, and tours of the SDSU dairy plant and Hilltop Dairy.
June 13 - Breakfast on the Farm – Royalwood Dairy, Brandon
Enjoy free pancakes and tour the dairy farm at this annual open house that has become a tradition for many Sioux Falls families. Join the Ode family for a morning full of information and fun activities. Phil Baker will perform at 10 a.m. and 11 a.m.
June 20 - MoDak Dairy Day – MoDak Dairy, Watertown
Enjoy free grilled cheese, ice cream, and tour this 2,000 cow dairy farm. The family friendly event will include kids coloring, baby calves, and the chance to meet your dairy farm neighbors. The open house will run from 10am - 1pm.
June 30 – Know Your Milk Tour – Bus Departs from Sioux Falls
This family friendly tour will help you learn more about the milk you drink! The bus will leave from Sioux Falls and travel to Garretson for a farm tour and dinner at Royalwood Dairy.
South Dakota has 255 dairy farms. These farms produce over 650,000 gallons of milk each day! This milk is made into everything from mozzarella cheese for pizza, yogurt, cream cheese, and chocolate milk for school lunches.
June is not only a great time for cookouts, it's a great time to celebrate dairy farmers and the products they provide us! We hope that you'll join us in visiting a local farm this month. Visit ag united.org to learn more about June Dairy month tours and to find one in your area!
Listen to this week's Farmer's Daughter here! FARMERS_DAUGHTER-JUNE_1.mp3