Guest Blogger Sarah Tveidt: Merging passions into a fulfilling career
Posted: 7/30/2018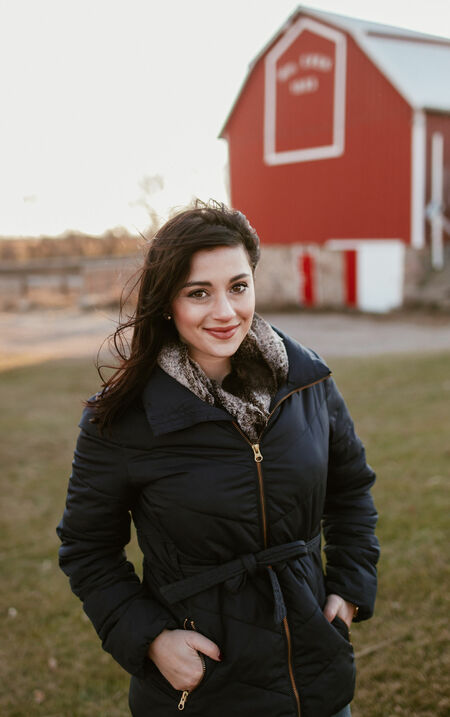 Hello! My name is Sarah Tveidt and I'm a farmer's daughter and an ag professional. I grew up on our family's farm by Humboldt, South Dakota, where my family raises soybeans, corn and cattle. In fact, our farm has been in our family 135 years this year, which is something we're very proud of. Growing up, I always enjoyed being on the farm, but I never had a desire to pursue a career in agriculture. (Famous last words apparently!) 
I attended South Dakota State University (SDSU) where I received my degree in Journalism and Mass Communication. My last semester of college, I had the wonderful opportunity to study internationally in Greece. I was the only student from SDSU in the program, and I embarked on my journey of moving to a different country with a completely different language, while not knowing one single soul in my program. It was definitely a life-changing experience. 
Most of the other students in my program were from big cities across the country like Los Angeles, New York, Boston and Chicago. Many of them I am still proud to call my friends. However, over the course of our semester abroad, I began to notice my peers had some very strange notions about where our food comes from. They were foodies and consumers at the subject of the latest diet trends and food labels. It was at that time, I realized growing up on the farm gave me a very unique perspective as it relates to the food we put on our tables every day, and perhaps, I had taken the role agriculture played in my life for granted. 
Fast forward 8 years to my current role as Communications Director at the South Dakota Soybean Research and Promotion Council in Sioux Falls. While I am not involved in day-to-day farming activities, I am happy that I can contribute to family's legacy in agriculture through my work, particularly with the Hungry for Truth initiative.  Hungry for Truth is an initiative by the South Dakota Soybean checkoff designed to open conversations about food between South Dakotans and the farmers who grow it.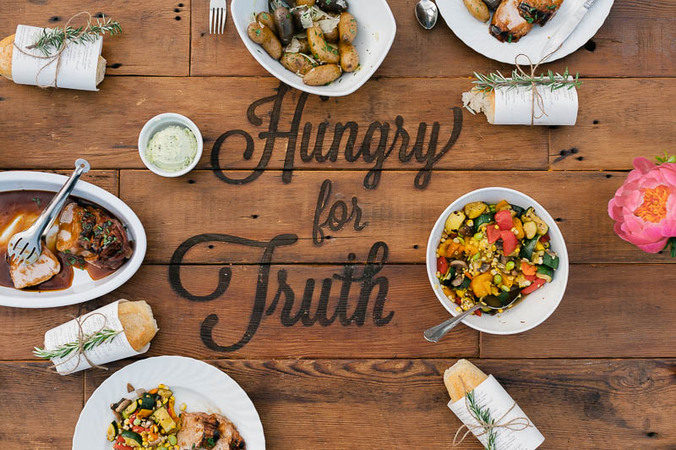 The Hungry for Truth program merges two of my life's greatest passions – food and farming. 
Now, more than ever, people want to feel connected to their food. This is an opportunity South Dakota farmers are embracing through Hungry for Truth. We like to say, "we're putting it all on table to have real conversations about food and farming." 
The volunteer farmers behind Hungry for Truth have a few rules they live by: 
They are open and honest about their farm practices. There is no better way to build trust than through transparency. 
They don't tell people what to eat or how to eat. Hungry for Truth supports choice. People need to make the best food decisions for themselves and their families, just like farmers need to make the best choices for their operations. 
Food is our overall connector. The farmers behind Hungry for Truth want to build a genuine relationship with South Dakotans. Let's have some fun, share some yummy recipes and learn a little bit about real South Dakota farmers in the process!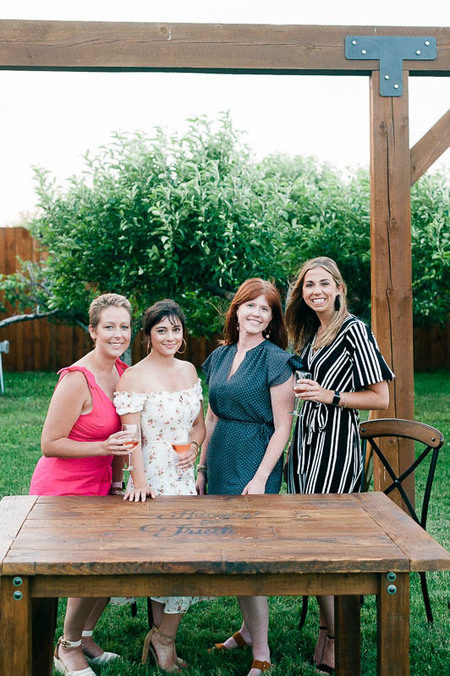 If you've ever found yourself pondering over a food label in the grocery store, or if you're curious about the way something is grown, I would encourage you to reach out to a farmer. Hungry for Truth has a number of resources on our website, and we're happy to connect you directly to someone who can help answer your questions.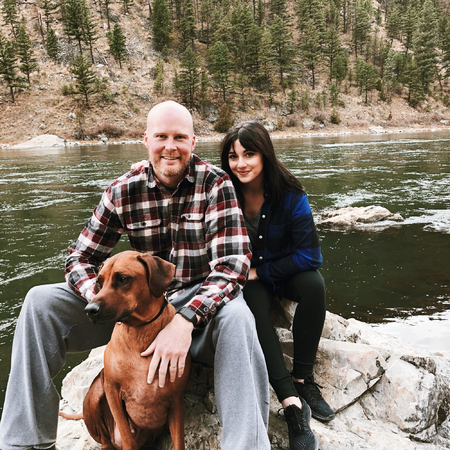 Sarah with her husband, Michael, and dog, Fletcher.
Sarah also recorded this week's Farmer's Daughter radio segment, which aires on KELO 107.9 FM at 10 am each Monday. Listen to the segment here: Sarah Tveidt Farmer's Daughter Radio segment.mp3