Growing up in Agriculture
Posted: 1/25/2019
By: Angel Kasper 
My name is Angel Kasper and I am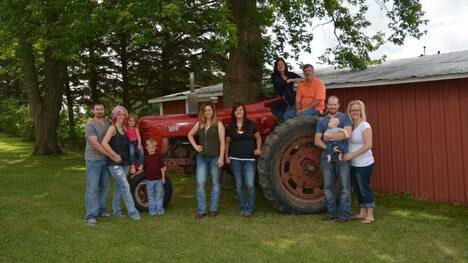 excited to be the new Outreach Director here at Ag United for South Dakota. I originally hail from the land of 10,000 lakes, Minnesota. I grew up on a small beef and crop operation in Owatonna. I am the youngest of four girls, and while this sometimes made things interesting in our household, there was never a lack of love, passion, or competitions to be had.   
Growing up on the farm was definitely nothing shy of exciting. Whether it was picking rock, baling hay, or feeding our livestock, there were plenty of chores to do. But there was also a lot of fun to be had. When my sisters and I we weren't doing chores or being typical siblings, you could find us around the farm getting in mud fights, playing in our old grainery, or swimming in ponds out in our fields made from recent rainstorms. You could also find us just over the driveway at grandma and grandpas, where we shared family dinners, baked cookies, and played cards for hours on end. There was definitely never a dull moment on the Kasper farm.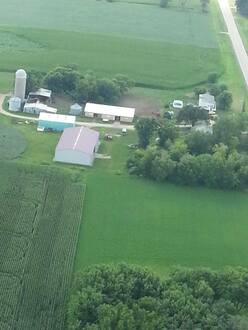 When I was older, I started helping out on our original dairy farm just up the road. We had a small tie stall barn where we milked about 50 cows, along with having a large acreage of cropland that we used for growing corn, soybeans, alfalfa, and wheat. On the dairy you could usually find me out in the calf shed taking care of our new babies, spending days in the summer heat baling hay, or in the barn being one of the boys with my Uncles Mike and Danny.
After graduation, I started college at South Dakota State University where I double majored in Agricultural Leadership and Speech Communications. While in college I found myself involved in a wide variety of organizations across campus including Dairy Club, Ceres Women's Fraternity, Little International, and Agricultural Communicators of Tomorrow. When I wasn't involved on campus you could find me at Dairy Fest Committee meetings or at a wide variety of events serving as a South Dakota Dairy Ambassador and Miss Minnesota Miss United States Agriculture. In college, I fell in love with advocating for the agricultural industry and continue to grow my passion for it today. I was very excited to start the next chapter of my life working at Ag United after graduation in December 2018.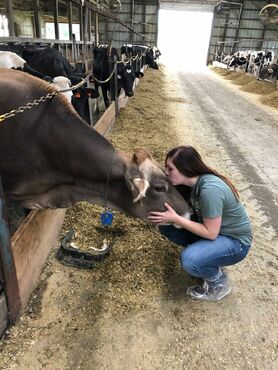 I am now very proud to be a resident of the Mount Rushmore state, South Dakota. I still look forward to my visits back home and spending time on the farm, especially now that my sisters and her family have moved out to the family farm. I am so excited to watch my three nephews, Charlie, Avery, and Jasper and my niece, Olivia grow upon the same farm that my sisters and I did. I cannot wait to share with them the things that I learned and the traditions that have been passed down for one generation to the next. I am so excited to watch the fifth generation of Kaspers grow up on a farm just like generations before them. 
Looking back, I am so thankful for the opportunities and values that growing up on a farm gave me. It not only helped shape me into who I am as a person but also shaped me into the kind of person I want to be:  someone who loves taking care of the land, someone who is always willing to lend a hand, and someone who values hard work and a passion for an industry that grows us all. 
Listen to this week's Farmer's Daughter radio segment! FARMER'S DAUGHTER - JAN 20 2019.mp3