Posted: 5/13/2019
Hi, I am Rebecka Hoffman and I am a farmer's daughter and the summer intern for Ag United.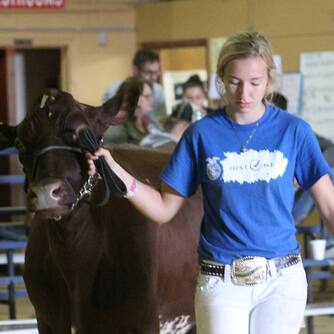 I grew up on a small dairy farm outside of Dolton, South Dakota; there I was very active with helping my Dad and Mom run our dairy herd. On our farm, my duties included milking in the afternoons, helping with calves, and spending most summers in the alfalfa fields. During high school, I was very active in FFA and 4-H. In both organizations, I judged and showed dairy cattle. Through these activities and experiences, I have grown to have a strong passion for the agriculture industry.
Working on my family's farm for as long as I can remember has taught me many lessons and skills. Through working, I have gained a strong work ethic and found it to help me throughout my high school years and my first year of college. I have also learned how to take responsibility, even when things do not go as planned and how to handle unplanned situations. 
In high school as I served as an active FFA and 4-H member, I found myself becoming more passionate about dairy and advocating for the agricultural industry. My passion grew as I was constantly meeting consumers who did not understand what happens on farms or where their foods came from. While working with consumers, my love and passion for the dairy industry grew as I got to share my dairy background with others. Because of my passion for agriculture, I decided to attend South Dakota State University, where I will be a sophomore this fall, majoring in Dairy Production and minoring in Agricultural Business.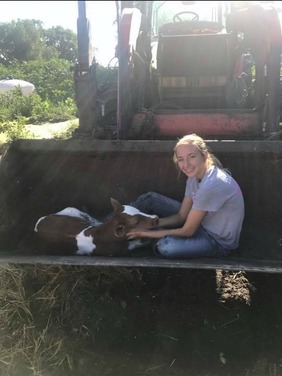 After college, I would like to return to my family's dairy and take over our family's operation.  On our farm, we milk 80 Holstein and jersey cows. In the future, I would like to expand our herd and update our facilities. I would enjoy running my family's dairy to continue my love for the dairy industry and to share with consumers about my passion of farming through social media and farm tours.
This summer, I am very excited to learn more about the different types of agriculture, along with helping farmers and ranchers promote their stories. I cannot wait to attend events throughout the summer that help bring the producers and consumers closer together!