Featured Partner – Holly Swee, South Dakota Beef Industry Council
Posted: 1/29/2015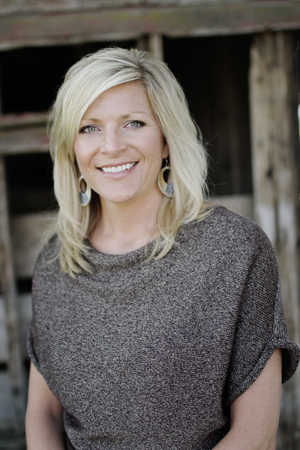 It is easy to be overwhelmed by conflicting information about food. From web sites to television shows to new diet fads, there are lots of opinions on what we should be eating (or not eating) every day. Even health and food professionals often look for help in sorting through the hype and misinformation to get to the facts.
And, while farmers and livestock producers do everything they can to raise safe and healthy animals, they aren't always the best at explaining the nutritional value of the beef, pork, dairy or other products they produce.
For South Dakota beef producers, that's where Holly Swee comes in. As director of nutrition for the South Dakota Beef Industry Council, Holly is responsible for sharing information about the nutritional value of beef with consumers, health and medical professionals, educators, foodservice providers and others.
Holly is a registered dietitian and licensed nutritionist. She was raised on a ranch near Kimball, South Dakota, and was involved with her family's cow-calf, seed stock and club calf farm. She is the youngest of seven children and many family members are involved in agriculture and the cattle business today. She and her husband Troy live and farm near Beresford, South Dakota. They have two daughters Breanna and Sabrina.
Holly started college as an animal science major, then decided to switch focus to dietetics. She earned a degree in Nutrition and Food Science specializing in Dietetics and completed a dietetic internship at Mount Marty College in Yankton. She worked for US Foodservice in Omaha for seven years, including working as a healthcare account manager. In 2008, she joined the South Dakota Beef Industry Council.
"I've been on both ends of the spectrum – I understand what it is like to be a beef producer as well as what it is like to work in healthcare and foodservice. My goal is to help bridge that knowledge gap."
South Dakota Beef Industry Council is a checkoff organization that is funded by beef producers with a goal of increasing demand for beef through promotion, research, education, consumer information and marketing. The SDBIC is comprised of three representatives from eight agricultural organizations : SD Livestock Auction Market Association, SD Stockgrowers Association, SD Farm Bureau Association, SD Cattlemen's Association, SD Cattlemen's Auxiliary, SD Cattlewomen, SD Beef Breeds Council, and SD Farmers Union.
SDBIC has introduced a number of programs to answer questions about the role of beef in a healthy diet.
"I truly enjoy working with health professionals and sharing beef and agriculture research with them. It's important to get the most recent, scientific evidence to influential health professionals so they can share that information with their clients, patients, co-workers and peers."
One important area of focus is connecting national experts with professional groups in South Dakota. In January, Dr. Heather Leidy presented information at the South Dakota Academy of Family Physicians conference in Deadwood. Dr. Leidy shared recent research regarding the importance of protein, like lean beef, in the diet, as well as the timing of it throughout the day. The SDBIC also hosted an information booth for attendees to visit for additional information.
The beef industry council also works with Family and Consumer Sciences teachers to help teach beef nutrition and cooking preparations to students. The FACS & ProStart programs offer a way for teachers to apply for funding for classroom programs and expenses. Teachers also have the option to include their school's agriculture teacher and classroom with their lesson to create a Pasture to Plate concept for both classes to learn about beef together.
"We also work with registered dietitians at retail outlets so they are more confident in sharing nutrition and cooking information about beef with shoppers," said Holly. She noted that a toolkit was developed recently to help dietitians, chefs or volunteers provide easy beef demonstrations.
Holly notes that the beef organizations have also evolved in how they communicate to audiences, including using more online strategies and social media in recent years. Visit www.sdbeef.org and South Dakota Beef Industry Council on Facebook for recipes, information about programs and links to beef resources.
The council looks for unique ways to share information, including a community of runners who see the value of lean beef and protein in their training routine. The South Dakota Team Beef program includes runners from across the state who participate in races together. The 2015 team will kick-off its winter race schedule with the Frostbite Four race in Beresford and the Rapid City Regional Hospital's February Freeze run in Rapid City.
Watch for Holly and the South Dakota Beef Industry Council at events throughout the state. This month, they will be celebrating Heart Health Month at Sioux Falls Go Red for Women event as well as the Rapid City Heart Ball.