Featured Partner: Dr. Rochelle Reddig, DVM
Posted: 11/9/2020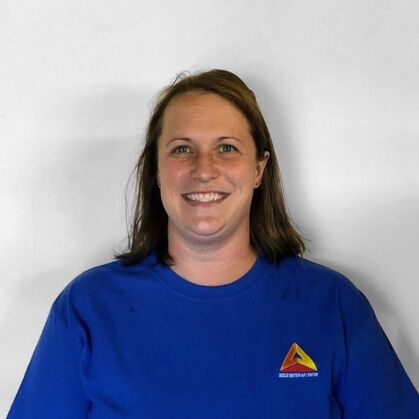 Featured Partner:  Dr. Rochelle Reddig, DVM
"An ounce of prevention is worth a pound of cure."  The old phrase still rings true when it comes to the health of humans and all species of animals, from pets to livestock.  For South Dakota farmers and ranchers, that "ounce of prevention" typically starts with a partnership with veterinarian and developing a proactive health plan for all the animals in their herds. A vaccination strategy is often an important part of that plan to build immunity and get young animals off to the best possible start. 
Dr. Rochelle Reddig is a mixed animal veterinarian at Sioux Nation Ag Center in Freeman, South Dakota, where she sees a wide variety of animals, mostly beef and dairy cattle, dogs, cats, sheep, goats, and horses.  
According to Dr. Reddig, the basic strategy for vaccines is similar for cattle, pets and people.  Just as human infants receive a series of different vaccines and then boosters several months apart before they are a year old to build immunity, veterinarians work with pet owners and livestock producers to schedule vaccines that will address the diseases and pathogens that present the biggest health challenges.
"We don't often give vaccines at birth in any species —cattle, dogs, cats or humans — because as long as the mother of the newborn infant or animal was vaccinated properly, she will pass down some degree of immunity to the baby that will last the first few months of life," said Dr. Reddig.
She says it is especially important to work with farmers and ranchers who raise cattle to develop a vaccination plan that is specific to their farm's size, age of cattle and disease history. 
Calves are typically vaccinated to prevent clostridial diseases, such as tetanus and blackleg, as well as to prevent respiratory illnesses.  Cattle tend to have a higher rate of respiratory illnesses because of their basic anatomy – they have a high oxygen requirement, but smaller lungs for their body size compared to horses, people or dogs.  "Calves can be especially susceptible to respiratory illnesses because there is not as much immunity passed on to them from the mother cow during gestation," said Dr. Reddig.  "That's why vaccinating and then boostering those vaccines at certain stages of the calf's life is so important for developing immunity."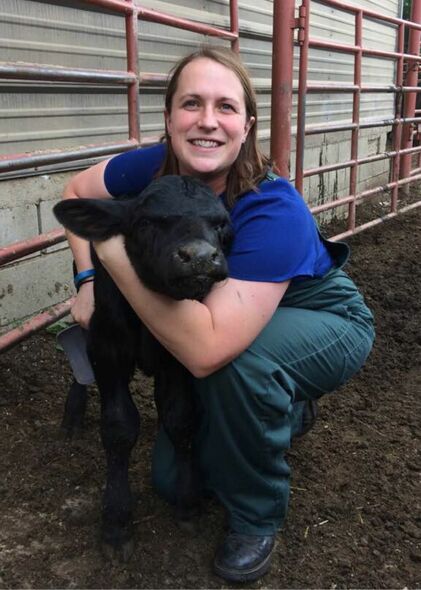 Vaccines are also a wise investment for farmers, because the cost of a vaccine is much less than the cost of medications involved if a calf develops pneumonia or other respiratory diseases.  "We are even learning that several illnesses in baby calves can cause issues for that calf for the rest of their life and prevent them from gaining weight properly as they grow," she said.
Vaccines are just one part of making sure animals are healthy.  Good basic animal care including proper housing, good nutrition and the right amount of feed and a low-stress environment are important to raising a healthy animal with a strong immune system.  If animals do become sick, they work with veterinarians to develop a treatment plan specific to the animal and the disease.
"Veterinarians must have what is called a Veterinary-Client-Patient Relationship with anyone that they sell prescription drugs to," she said. "That means we are familiar with that operation and have advised the client on what drugs to use for certain problems and how to use them properly to avoid antibiotic misuse or residues."
Dr. Reddig is originally from North Dakota.  She earned a bachelor's degree in animal science from North Dakota State University, then received her D.V.M from Kansas State University College of Veterinary Medicine.  She began working at Sioux Nation Ag Center after graduating from vet school eight years ago.
"I grew up on a farm surrounded by animals. As far back as I can remember, I always wanted to be a veterinarian as I enjoyed both helping animals and learning about science and medicine," she said.
Dr. Reddig and her husband, Travis, live in Bridgewater, SD, with their three children-Josephine (6), Rebecca (5), and Alexandra (2), and an assortment of dogs, cats, hamsters, and fish.  Travis is a civil engineer and works for the Department of Transportation in Mitchell.