Featured Farmer - Paul Casper, Lake Preston
Posted: 7/3/2012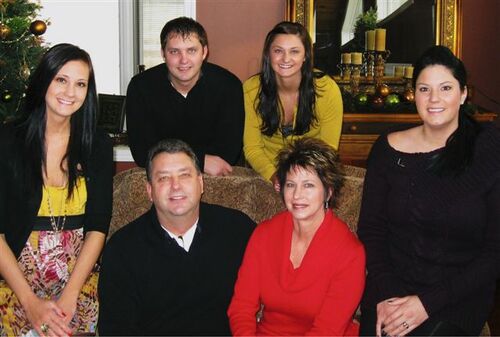 Whether he's traveling the country to help farmers build value-added opportunities for their crops, testifying before the U.S. Senate on behalf of South Dakota farmers, or hunting and fishing near his South Dakota farm, Paul Casper brings a unique perspective on the role that farmers and agriculture can bring in local economies.
Paul is a fourth generation family farmer from Lake Preston, South Dakota, who has been farming since 1976. He raises soybeans and corn on about 4,800 acres. Paul and his wife, Corlyn, have 4 children. His son, Drew, is also involved in the family's farm.
He's built a reputation as a strong advocate for the involvement of farmers in local agricultural investments.
In the mid 1990s, he helped lead the development of the South Dakota Soybean Processors plant in Volga and served 13 years as president of the company's board. The goal for the plant was to keep more bushels of South Dakota soybeans in the state for both processing and sale, allowing farmers to purchase soybean meal without the cost of added freight. More than 2,000 farmer members invested in South Dakota Soybean Processors.
He also worked with companies to select sites and work with area farmers and community members for the start-up of more than 20 new ethanol plants around the Midwest. He has made more than 1,000 presentations to farmers, government and regulatory authorities, local business leaders, bankers, attorneys and land owners about organizing and building ethanol plants.
"There are significant opportunities to add more value to the crops that we produce, and farmers and rural communities should not be left out along the way," he said.
He is currently the president of the South Dakota Soybean Association and serves on the board of Ag United.
Paul also realizes that farmers' first responsibility is to care for their land and animals. His farm and home in Lake Preston is close to a lake and recreational areas as well.
"My family likes to fish and hunt. We have a responsibility to protect South Dakota's natural resources while still producing food and feed for a growing population," he said.
Paul views the work of Ag United, South Dakota Soybean Growers and other organizations as important in telling the stories of modern agriculture, as well as protecting farmers' rights to operate.
"I hope that generations from now, my children's children will have the same opportunities that I've had to farm and raise my family in South Dakota," said Casper.