Featured Farmer: Lee Friesen
Posted: 3/10/2021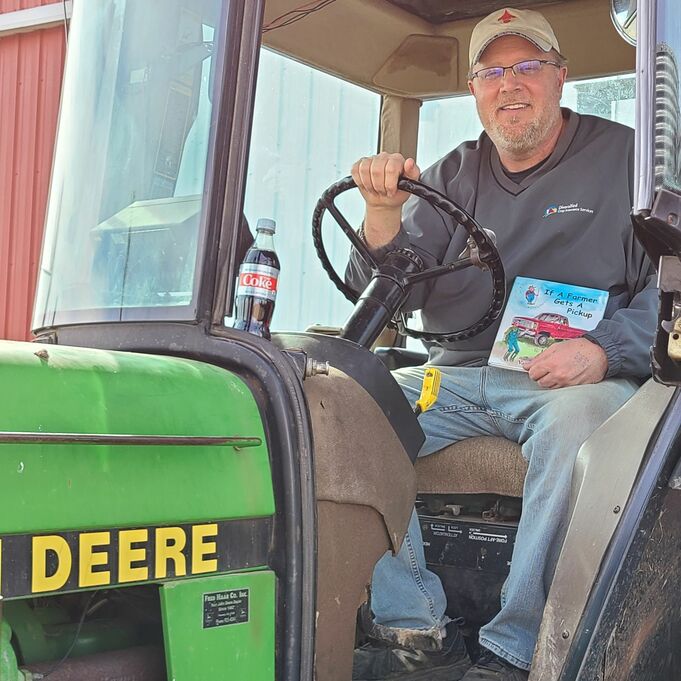 FEATURED FARMER: Lee Friesen
Children's Book Tells Story Every Farmer Knows
What happens when a farmer gets a new-to-him pickup?  South Dakota author and farmer Lee Friesen shares the story of a young farmer and everything that happens to him after his initial purchase in his first children's book "If A Farmer Gets A Pickup."
Friesen and his wife, Michelle, and children, Seth, Aidan and Addisyn, live on a small farm near Olivet.  They grow corn, soybeans, alfalfa, and hay on 250 acres and raise cattle, sheep and goats.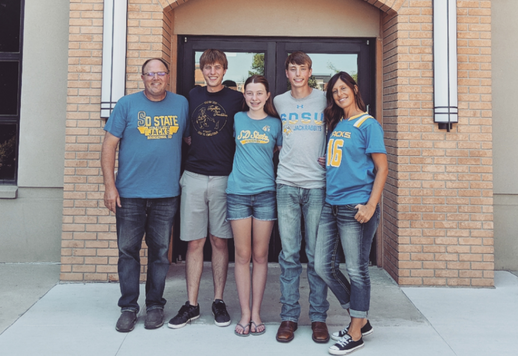 "The idea of one purchase leading to another strikes a chord with every farmer," he said.  "It seems like there are always things at every auction or farm supply store ad that we really need, then require more purchases down the line."
Friesen also writes a comic series named "Murphy's Law Farm" which follows the adventures of a small farmer with a nearly-always positive attitude on a farm where things just don't seem to go right.
His experiences on his own farm, time teaching ag education and growing up with his dad as a veterinarian in Menno, South Dakota, all have provided perspective and stories for the comic series and book.  Friesen graduated from South Dakota State University and worked as an ag education teacher, and is now working in the crop insurance industry.
The idea for the "circular tale" story in "If a Farmer Gets a Pickup" came to Friesen after a conversation with his son.  He was in a hotel room traveling for work and began building out story ideas in a PowerPoint document.  As the story came together with clipart and stapled pages, he thought it had potential to develop into a book.
That launched into a circular tale of his own as Friesen worked through the process of finishing copy, finding and working with an illustrator, then creating layout files that could be sent to a printer.  The first copies of the book were printed in late 2020 and can be purchased on the website www.ifafarmergetsapickup.com.
Friesen has also attended farm shows and events to promote the book and enjoys getting feedback from readers.
"It is fun to hear people react to the book and laugh about how true to life the story can be," he said.
The book includes fun details such as a rubber chicken image hidden on every page, and is supplemented with activities on the website.
Looking ahead, Friesen would like to develop more of the circular tale stories that highlight real-world adventures of today's farm families in a fun, simple way.  The narrator in "If a Farmer Gets a Pickup" is Old Ben, who Friesen believes could have a recurring role in future books. 
"I think Old Ben has a lot more stories to tell," he said.