Featured Farmer: Clint Overskei
Posted: 10/17/2022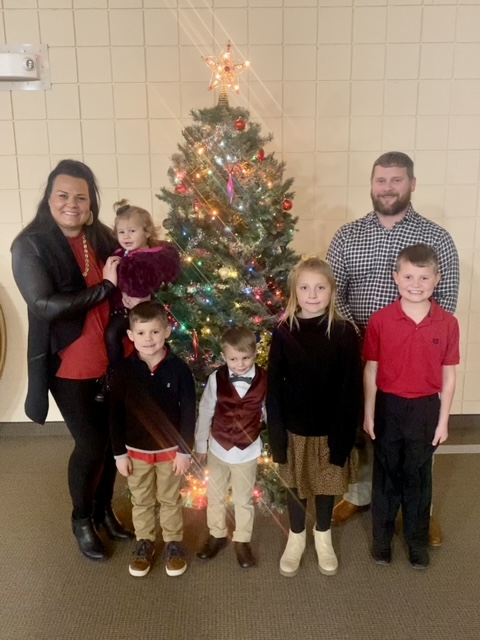 Each year, we celebrate National Pork Month in October to recognize efforts of farm families to bring an affordable, high quality supply of pork products to our grocery stores, restaurants and homes. Raising pigs in South Dakota is also providing opportunities for the next generation to return to family farming businesses and supporting rural communities. 
Clint Overskei farms with his wife, Brandi, and his parents, Joel and Donna Overskei, near Nunda, South Dakota. They raise pigs, cattle, corn, soybeans, wheat and hay on the farm that was originally homesteaded by the family in 1887. Clint and Brandi are raising their own family on the farm, with five children between the ages of 2 and 9.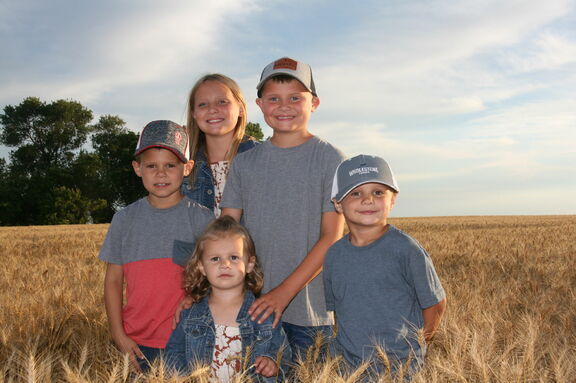 "When I finished college in 2003, we started building modern barns to finish, or raise pigs to market weight, then in 2013 we began investing in Pipestone System sow farms," said Clint Overskei. "Owning a share is a way to ensure that we have a steady supply of healthy pigs without the investment in facilities and animals to raise sows on our own."
Independent farmers who invest in Pipestone Systems sow farms receive weaned pigs that they raise. The Overskeis have increased their investments over the years and now have shares in three sow farms. They raise some of the pigs in their own barns, and also contract with 10 to 15 area families to raise the others.
"Buying land is expensive and it is hard to find new land to rent, so raising livestock is a way for a lot of families to add cash flow and be able to bring the next generation into the farming business," he said. "Livestock production in general skews toward younger producers and helps bring back another generation to the farm."
He noted that all of the families they work with are between 25 and 45 years for age.
"Raising pigs supports a lot of young families in our area, and they in turn support our rural communities," he said.
Several years ago the Overskeis also built a feed mill to process the corn that they feed to their pigs. They feed all the corn they grow on their own farm and purchase another 1 million to 1.5 million bushels a year from area farmers for the feed mill. Some of the milled feed goes to their pigs as well as other pig farmers.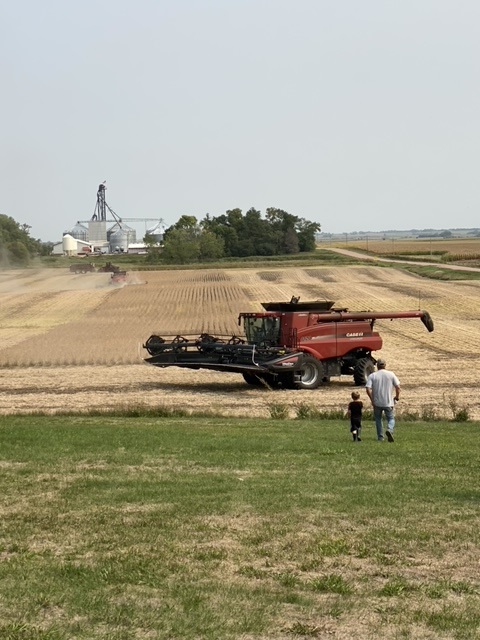 "The feed mill has also been a great way to add value to locally-produced corn, create jobs and boost the local economy," he said.
 The vast majority of feed for the pigs they raise comes from a very local area, said Overskei. Corn is raised within 10 miles of the farm, soybean meal comes from Volga, which is 10 miles away, and distillers grain from ethanol plants within 15 or 25 miles.
Today's farmers are also adopting a number of new technologies to improve both sustainability and animal care. The temperature and ventilation control systems in the barns rely on advanced technologies to keep pigs comfortable during the extremes of South Dakota weather, while conserving propane and electricity.
One hurdle that South Dakota pork producers are looking to overcome is the need for additional processing capacity in the region.
"We've known that there is a bottleneck between the farmer and consumer in the processing and packing area, but the shutdowns we saw during the COVID-19 pandemic really brought awareness to the issues," he said. "Adding more processing space in the state will benefit the region with more jobs and keeping dollars from the animals we raise closer to home."