Farmer's Daughter Guest Blog: Katie Schoenfelder
Posted: 5/21/2018
Hello All! 
 My name is Katie Schoenfelder and I am excited to announce that I am the 2018 summer intern at Ag United for South Dakota!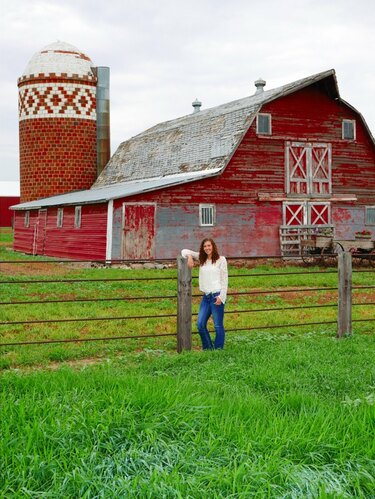 I just completed my sophomore year at South Dakota State University where I am majoring in agricultural communications with minors in marketing and graphic design. I enjoy being involved in several organizations on campus including Agricultural Communicators of Tomorrow, Collegiate Farm Bureau, National Agri-Marketing Association, and the Horticulture & Urban Ag Club.
As a farmer's daughter I have been involved in agriculture my entire life. I grew up on a small family farm near Huron, SD. On our farm we have a Sim-Angus cow/calf operation; and raise corn, soybeans, alfalfa, and hay. Growing up farming and ranching was not just my parent's job; it was my family's lifestyle. From helping pick rock in fields, cleaning up ditches, cleaning up tree strips, to helping fix fence, transfer, or work cattle my family always worked together to get the job done. The love for the land and hard work was developed over many years and I hope to continue that tradition.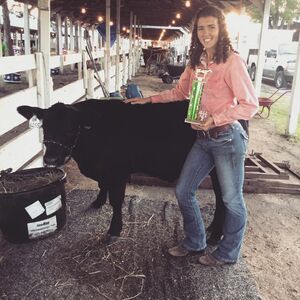 In high school organizations such as 4-H and FFA held a special place in my heart. I think the outreach that these programs provide is so vital to the continuation of growth, education, and advocacy for agriculture. My involvement helped me to realize that I could combine my passion for agriculture and people together through pursuing a career in agricultural communications. 
Besides helping on the farm, I also worked for Dow-AgroSciences during the summers at a corn breeding research station near my hometown for 6 years. This experience gave me the opportunity to see a different side of the Ag industry that many people do not get to see.
Even in South Dakota some people do not understand agriculture or how their food and fabrics get to them. In high school some of my classmates did not understand that meat came from animals or food is grown and not from the grocery store. It really opened my eyes and showed me that agriculture has a lot work cut out for us.
It is so important to advocate for agriculture because although South Dakota is a rural state; most of the world is not. Less than 2% of the United States populations lives and works on farms or ranches. We need to invest in telling our story and educating consumers to bridge the gap between science, production, and marketing. This is why I am so excited to be working at Ag United for the summer because it will give me the opportunity to help to share my family's and your family's story. 
Did you miss out on hearing me on this week's Farmer's Daughter? Listen to it here: SD Farm Families - Farmer's Daughter May21st.mp3
Be sure to tune in each week during the "It's Your Agribusiness" show on Monday's at 10am on KELO 1320 AM and 107.9 FM