Farmer's Daughter: Spring Showers
Posted: 4/5/2016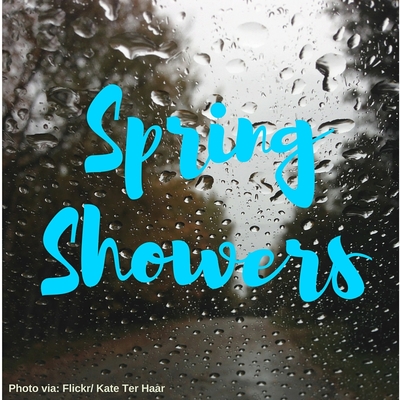 You know that it's spring in South Dakota when you get a few beautiful days, then snow, then rain, a little more snow, and some more rain. As we switch from winter coats to T-shirts, then back again, we take comfort in knowing that warmer days will be here to stay soon. While the inconsistent weather can be frustrating for wardrobe planning, South Dakota's farmers know that the moisture in any form will be welcome when planting season starts.
In just a few weeks, farmers will be out in their fields planting the 2016 season crops. The seeds have already been selected, the soil has been tested, and equipment is being pulled out of storage and is getting a tune up. All of the major decisions about this year's crops have already been made and now we're waiting for the perfect weather to get them started.
In farming, timing is everything. A successful crop starts with planting the seeds at exactly the right time. The soil has to be warm enough, and farmers are always concerned about a late frost that could harm the baby plants. During the growing season, timely rains are critical for plants to keep growing and producing quality grain. Too much rain can cause plants to drown or wash away, and too little rain causes stunted growth.
The weather is one thing that farmers ALWAYS talk about, because their livelihood depends on it! Now that I'm living off the farm, it's gotten harder to keep up with "the weather talk." Is the ground looking dry, or is it too wet to go in the field? Is this rain needed or have we had too much? I'm sure that to find out all I have to do is ask any farmer, and they will tell me. For now, I'm feeling thankful for the rain. (But maybe I shouldn't be…)
Happy Spring!
Listen to this week's Farmer's Daughter radio segment here: FARMERS_DAUGHTER_-_APRIL_4TH.mp3