Farmer's Daughter Guest Post: Allyse Steffen
Posted: 3/28/2017
By: Allyse Steffen, mother, consumer & marketing specialist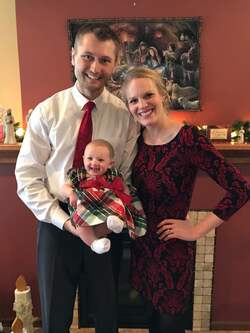 I learned about farming and agriculture at a young age on my grandparents' century farm outside of Wagner, South Dakota. We would bottle feed calves, pick eggs, and ride horses. These were some of the best memories I had growing up.
As I grew older, my knowledge of the industry grew as well. I began working at Paulsen Marketing, an agricultural and rural lifestyle marketing and advertising agency in Sioux Falls. We represent clients who want to tell ag's true story. It's easy for consumers to be confused when there is so much information, both accurate and inaccurate, out there. Advertising isn't just throwing a headline on a print ad; now we find there needs to be another level of messaging to our content. We need to reach both the consumer and producer audience alike, and most importantly, we need to advocate for the industry that is so close to my heart.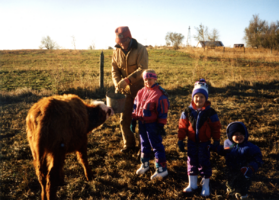 Back on my grandparents' farm, I would mimic my strong, intelligent grandma when it came to chores. Other lessons Grandma Thaler taught were more important. Grandma Ramona always knew how to answer the common misconceptions about agriculture, "GMOs are bad, All farms are corporate farms," or my favorite, "Modern agriculture has a more negative environmental impact than traditional practices."
Knowing that misinformed consumer perceptions could be the greatest challenge to agriculture in the coming years, I have an even greater responsibility to connect with that audience both professionally and personally. I am a mother, and a millennial, but I'm also an advocate who uses my own voice on ag's behalf.
The more agricultural advocates who share their personal stories and knowledge to consumers, the stronger our message will become.
Did you miss hearing Allyse on the radio? Listen to her segment here: 2.27.17_FD_Allyse_Steffen.mp3
Be sure to tune into KELO 1320 AM or 107.9 FM on Tuesdays each week during the 10:00 "It's your Agribusiness" show to hear The Farmer's Daughter.