Farmer's Daughter Guest Blogger: Kaley Nolz
Posted: 1/28/2016
Kaley Nolz is our February guest for The Farmer's Daughter. Thanks for sharing your passion for agriculture with us!
By: Kaley Nolz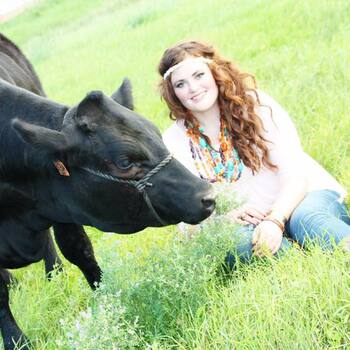 I grew up on my family's Limousin cow-calf operation, 10 miles northeast of Mitchell, SD. Being the youngest of three daughters, I did my very best to help out on the farm in any way I could. Starting from a young age. Whether that was opening gates for my dad, so he could bring hay bales in, or helping stack square bales, to scooping the feed bunks out when they filled up with snow. I became apt at completing many different tasks.
As I got older, I found myself becoming an advocate for the agriculture industry. I often noticed the disconnect between what my peers thought happened on family farms and what I knew to be true on farms, from my firsthand experience. So I took it upon myself to try and take every opportunity to advocate for the industry that I love and the livelihoods of so many great people. I am currently serving as the SD Beef Ambassador, where I have the chance to promote the beef industry.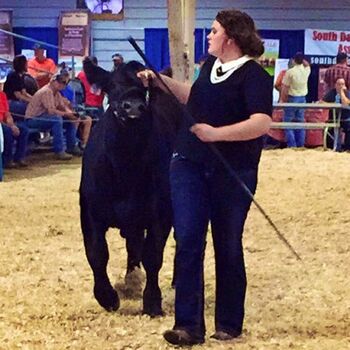 I am a sophomore at South Dakota State University, studying Agriculture Business with a minor in Legal Studies. I am also a member of Sigma Alpha, a women's professional sorority, a 93rd Little International Staff member, and am involved with the SDSU Block & Bridle Club. In my future, I am planning attending law school to have a career as an Agriculture Lawyer where I can continue playing a role in advocating for agriculture. I have always been very proud to be able to call myself a farm girl to and to be involved in the agriculture industry. I am thankful for the path being a farmer's daughter has set me on.
Listen to Kaley's radio segment here:FARMERS_DAUGHTER-JAN_25TH.mp3