Posted: 10/9/2018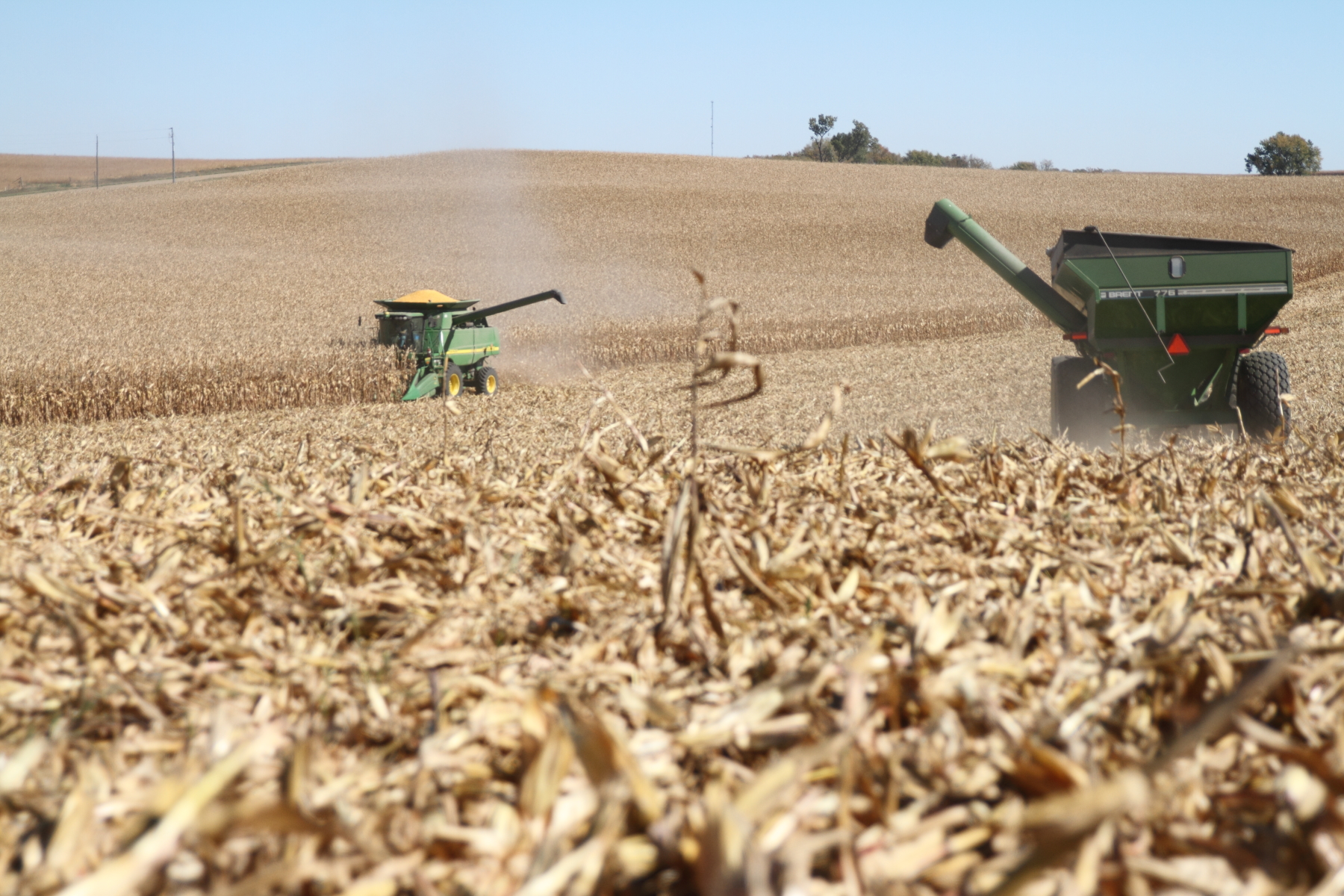 The calendar and the cool weather both tell us that fall is here. Leaves are changing colors, and crops are turning a golden brown signifying that it's time for harvest.
On the farm the changing weather signifies to farmers that it's time to prepare for winter. Farmers are in the field harvesting crops and working to get ready for the months of snow and cold ahead.
Right now, farmers are working on harvesting corn and soybeans.  This is the time of year when all the hard work farmers put in last spring is ready to pay off.  Despite a wet spring and wet fall, some farmers have already been able to get in the field. Like everything else in farming, harvest depends entirely on the weather. When the crop is ready and the sun is shining, farmers will work all through the night to get the crop in at the right time. 
Peter Bakken, a farmer from the Garretson area took us along for a ride in the grain truck as his farm was working to harvest wet corn. The corn will be stored and used to feed cattle at their feedlot throughout the winter. Watch as he shares about harvest on his farm.
As we get ready for harvest 2018, we are wishing all of our farmers a bountiful harvest with minimal equipment break downs, lots of sandwiches and coffee to keep you going, and good weather. Happy harvest from South Dakota Farm Families!
Listen to this week's Farmer's Daughter segment here: 10.1.18 FD Harvest.mp3