Emery Pearson: Opportunities in FFA
Posted: 3/1/2022
Emery Pearson: Opportunities in FFA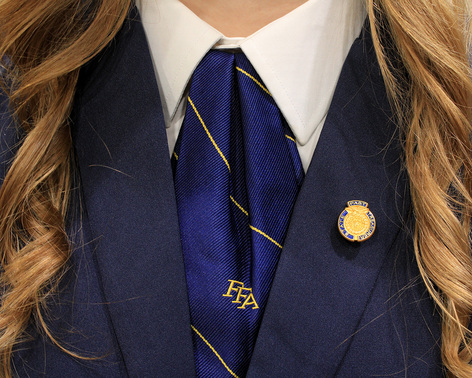 Guest Blog written by Emery Pearson, Tri-Valley FFA
This week on our radio commercial, we very briefly introduced what CDEs and LDEs are in the FFA world, as well as so much more that FFA does. If you missed the segment this morning on KELO It's your Agribusiness, no worries, you can always listen to it using the link at the bottom of this page, but let's get back to our CDEs.
CDE stands for Career Development Event. This event is aimed to give you real-life skills that you can apply to one of the many wonderful jobs currently available in the agriculture industry and just jobs in general. CDEs are a type of FFA contests that all members can compete in. These competitions contain many different categories within every field, from Vet Science to Agronomy, CDE's have got it all, but what exactly is vet science? In this competition there are a series of tools and equipment you have to learn about and many different types of animals from parasites to sheep. Then you take a test over all the tools and species that you have studied. At this point, you may be asking yourself about the other Development Event we mentioned at the beginning, which is an LDE.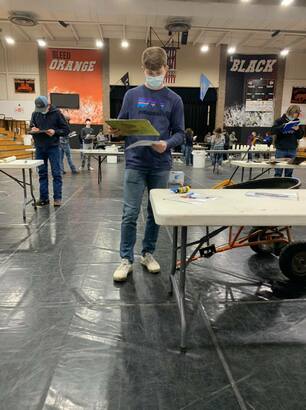 For LDE also known as Leadership Development Events, there is a whole different set of categories to compete and gain knowledge in. Leadership Development Events are meant to teach you leadership skills so that you can one day use them to run your own business or to advance your career with skills that are necessary to your job. One of the many events you can choose from is AG Broadcasting. For this particular event, you get a packet to look over full of information. You have an hour to pick the topics that you want to talk about and make a five-minute "Radio" show to put on. Within those five minutes, you also have to have a 30-second commercial that you prepare before you go to the competition. The commercial can be about anything that you choose as long as it is Ag-related. Another example of an LDE is known as Parliamentary Procedure. Within this event, you and your team, consisting of six other members, study and rehearse as they run through the layout of an official Business meeting as it would be held at an FFA conference. Together, with the help of your team, you go in front of a panel of judges and present your best version of the meeting with a topic that was assigned to you. There are so many more CDEs and LDEs that could be discussed for hours, but for now, to learn more visit the official website for South Dakota FFA.
One competition you will go to within these events is known as district. If you place in the top three individually or your team places in the top two, you will attend your state conference. If you place first in your event, you get the opportunity to compete at the national level. Nationals is the biggest event held by the FFA organization. Over 50,000 people attended the last national convention. At nationals, you get to witness all of FFA coming together, CDEs, LDEs, agriscience, and more.
Now that you know the basics, please be sure to encourage yourself and those you know to learn more about this amazing organization how to do this.
Listen to the KELO It's Your Agribusiness segment here