Drumgoon Dairy Open House
Posted: 7/19/2016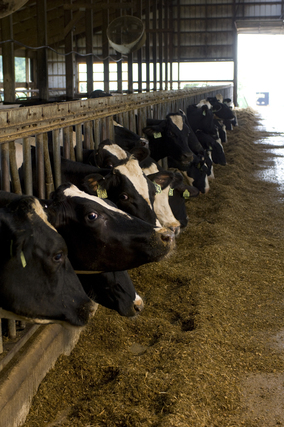 Your last chance to visit a local dairy is coming up quickly. On Saturday, July 23, we will be hosting an open house at Drumgoon Dairy, 17 miles south of Watertown. Visitors will be able to tour the dairy, and eat a free grilled cheese sandwich, and visit with the Elliot family, the owners of the farm.
Rodney and Dorothy Elliot and their three children moved all the way from Ireland to Lake Norden, South Dakota in 2006. They started milking cows at their new dairy the same year, and slowly expanded their herd over the years to it's current size of 4,500 cows. The Elliot family's main priorities are caring for their employees, their cows, and the environment.
If you've been wanting to visit a local farm to see how milk gets from the cow to your grocery store, this Saturday is your last chance for 2016.
What: Drumgoon Open House
When: July 23, 2016 - 10am-2pm
Where: Drumgoon Dairy is located 17 miles south of Watertown on Highway 81. The address is 19048 US Highway 81; Lake Norden, SD 57248.
Did you miss this week's radio segment? Listen to it here: FARMERS_DAUGHTER-JULY_18TH.mp3