Posted: 12/21/2015
By: Rebecca Christman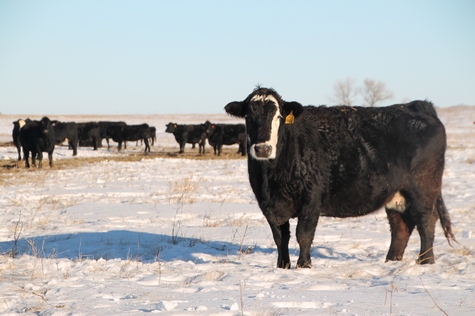 Christmas is finally here! In my house, presents are bought and wrapped (for the most part), and travel plans are made. Even though I live in the city, like every other year I'll be spending Christmas out on the farm. Christmas morning on the farm is quiet and peaceful, which is a nice break from the noise and traffic of last minute shoppers in the city.
On our farm on Christmas day we usually get up, eat breakfast, and drink hot chocolate. It's a day to spend with friends, family, and of course the cows! Even on Christmas morning the cows need to be fed, but the work goes a little easier and faster knowing that you'll get to spend the rest of the day inside with family.
Honestly, the cows don't really care that it's Christmas. They are just happy that to get fresh bedding and feed. Because the cows are oblivious to the fact that the farmer might be looking forward to taking a day to spend with family, it seems they often choose Christmas eve or day to find a down spot in the fence and make a trip around the neighborhood. Chasing cows is a great time for family bonding, and that's what Christmas is really all about, right?
South Dakota Farm Families is wishing you and your family a merry Christmas spent with those you hold most dear. We'll be spending the day with our families too, and the sheep, pigs, and cattle that we care for on Christmas and every other day of the year.
Listen to this week's radio segment here:FARMERS_DAUGHTER-DEC_21ST.mp3