Annual Luncheon Info 2016
Posted: 11/29/2016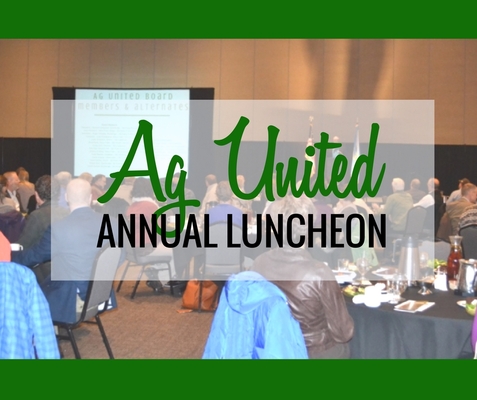 The guest speaker will be South Dakota native and former South Dakota State Secretary of Agriculture and Ag United volunteer, Bill Even. Bill was named the Chief Executive officer of the National Pork Board in June 2016.
The luncheon will be held at the Sioux Falls Convention center in Room X, Hall 1. Check in will be at 11:30 a.m., and the program will start at 11:45 a.m.
There is no cost to attend. If you are a supporter of South Dakota agriculture we hope to see you there!
MENU
Grilled Boneless Pork Chop with a Sweet Apple Brandy
***RSVP to rebecca@agunited.org or 605-336-3622 by December 2nd!