A Passion for Beef and the People Who Raise It
Posted: 5/30/2018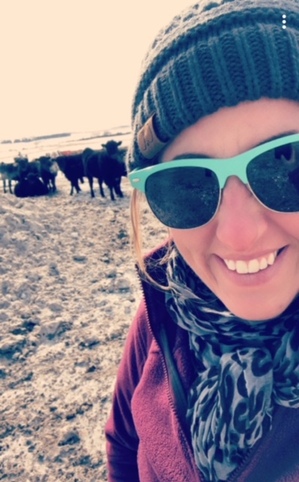 Guest Blog written by Shelby Bartling
I'm Shelby Bartling and I live near Gregory, SD with my husband, Justin. My days are spent working with farmers and ranchers in the area as a Feed Consultant for Country Pride Cooperative. I grew up on my family's farm near Toronto, SD with my parents and 2 older brothers. Like a lot of farm families, most of the time we spent together usually involved cattle and/or farm machinery. We had the opportunity to work alongside each other, as well as neighbors and family friends. I will always be thankful for that lifestyle because it laid the foundation to my passion for beef and the people who raise it. 
After high school I attended South Dakota State University and studied Animal Science. SDSU did a great job of encouraging internships and helped me connect with Country Pride Coop. CPC is a full service ag cooperative with several locations in south central SD. In 2011 I took on an internship in their feed division in Winner, SD. It was a great experience where the feeling of agriculture being 'a small world' really hit home. I was 250 miles from home, I didn't know anyone, and it only took two days for the phrase, "You must be Greg's daughter" to turn up! I had a good laugh, and it showed me that I enjoy how the social network works in agriculture and the beef industry.  
            Spending time on the feedlot growing up gave me my initial interest in beef nutrition and raising healthy cattle efficiently. After 2 summers at CPC working with some great feed consultants and beef producers, I knew it was work I would enjoy. In 2013 they gave me an opportunity to come back to join the team full time after graduating from SDSU. My role as a Feed Consultant includes working with our feed customers to promote our products and helping our locations manage feed inventory.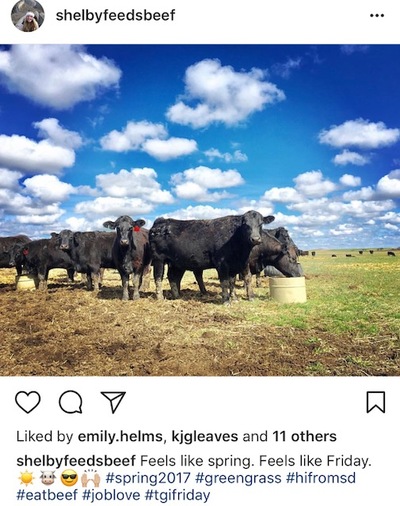 I started off building my customer base five years ago and now I have a variety of beef producers to work with. I help my customers on their nutrition programs for their beef cattle.  It requires lots of planning to make sure cattle's nutrient requirements are met. Each customer's operation is unique and their needs depend on their production goals. The needs of a pregnant cow are much different than that of a steer in the feedlot, so we have to make sure all of the animals are getting the proper nutrition. I really do love working with my farmer/rancher customers and anyone who knows me well could tell you I am full of stories about them!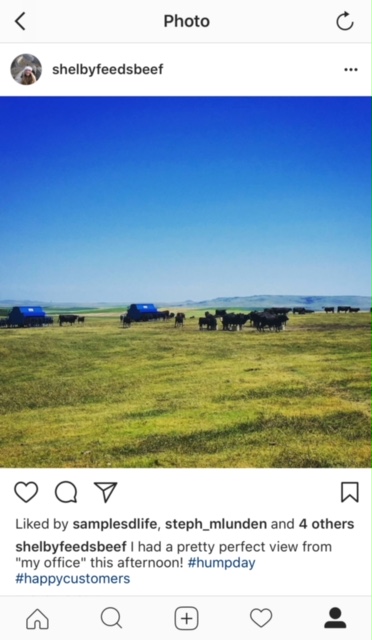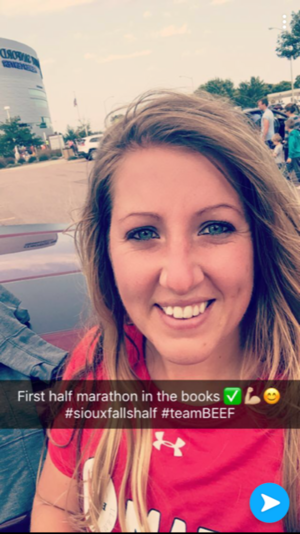 Supporting the beef industry by networking and promoting the quality beef our farmers and ranchers are raising is also important to me. Casual conversations, the use of social media, and involvement with promotional organizations are all ways I like to share my story.  It's always an interesting reaction when I explain my career to someone that isn't involved in agriculture. They are usually pretty surprised to find out that cattle need a 'dietician'! My Twitter and Instagram handle, @shelbyfeedsbeef showcases some of my day-to-day activities with customers and cattle, and stories related to agriculture and beef. A few organizations like Team BEEF South Dakota and SD Ag and Rural Leadership provided me with plenty of opportunities to advocate for agriculture in the last few years as well. 
My network of customers and other professionals is a big part of why I love my career path in the beef industry. There are lots of unique people making a living in agriculture and I feel fortunate to be able to have connections wi
th so many of them. Growing up with a rural lifestyle on the farm and feedlot fostered my enthusiasm for what I get to do every day. As long as I can keep working with awesome people, seeing great cattle and eating delicious beef, I will carry this passion into the exciting future of agriculture!
Listen to Shelby's radio segment here which aired on "It's Your Agribusiness" on May 28: 5.29.18 Shelby Bartling.mp3