July 16, 2022 10am - 2pm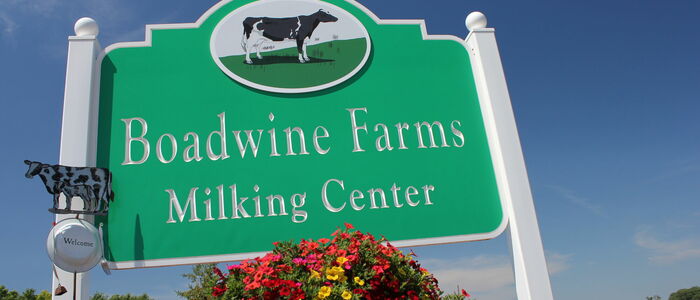 Boadwine Dairy Open House
On Saturday, July 16th, Ag United for South Dakota and Midwest Dairy will be hosting an open house at Boadwine Farms, located at 46945 251st St, Baltic, SD. 
At Boadwine Farms Open House, we will be serving free cheeseburgers, hot dogs and ice cream. Guests will have the opportunity to take a trolley tour of the farm, see baby calves, and watch cows being milked.
We will also be showcasing a recent partnership with Boadwine Farms and Brightmark Energy.  Through this partnership involves capturing renewable natural gas (RNG) from the cow manure.
Boadwine Farms Open House
Saturday, July 16, 2022 10am - 2pm
46945 251st St, Baltic, SD