Tri Cross Dairy Open House
Wednesday, August 8 from 11:00 AM - 2:00 PM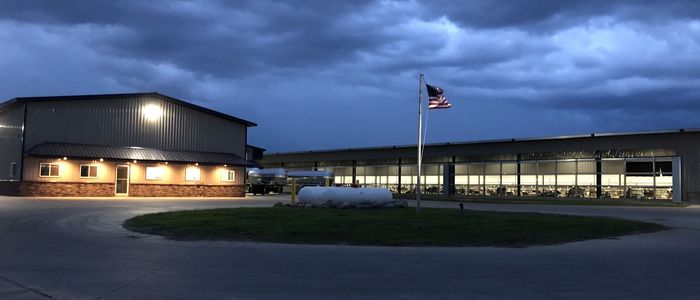 Tri Cross Dairy is celebrating its newly built facility by hosting an open house on August 8th from 11:00am – 2:00pm, at 45144 289th St, Viborg, South Dakota. The public is welcome to tour the dairy farm, learn more about the dairy industry, and enjoy a free cheeseburger meal! 
The dairy, named after its tri-crossed or "Pro Cross" breed of cattle, milks 4,000 cows every day. The cattle are housed in a 1,200 foot long free stall barn and are milked in a 100 head rotary parlor. Kris Vanderkooy, Tri Cross Dairy Manager, wants to remind consumers that food doesn't just come from a grocery store; "A lot of hard work goes into producing a high quality milk product". 
Tri Cross Dairy is a member of the Agropur Dairy Cooperative; the dairy's first day of operation was November 7th, 2017. Of the milk produced at the dairy, about 75% of the milk is sent to the creamery in Hull, Iowa and 25% of milk is sent to the creamery in Lake Norden, South Dakota. The milk is then turned into cheese at both of the creamery locations. 
Brother-in-laws, Wes Blysma and Tom Koolhaas, own Tri Cross Dairy. Both men grew up on dairy farms in California and wanted to expand their farms. They had family in Minnesota and Iowa, so moving to South Dakota was like "going back to their roots" explained Tom.
"It just made sense," said Tom Koolhaas, "with South Dakota's business friendly environment, abundant access to feed, and good milk processing facilities". 
The Tri Cross Dairy Open House is being held on August 8th from 11:00am to 2:00pm at Tri Cross Dairy 45144 289th St, Viborg, South Dakota. Everyone is welcome! 
Wednesday August 8
11 AM - 2 PM
45144 289th St, Viborg