Tuesday, June 26 at 5:30 PM - 8:30 PM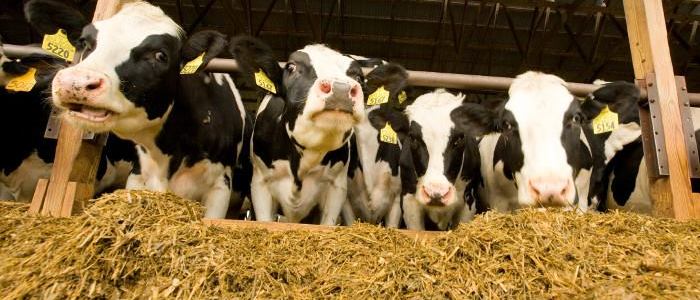 Have you wondered how the dairy products you love get to your table? Join us for a FREE family-friendly Know Your Milk Tour on June 26! We are excited to partner with
Stensland Family Farms
for this year's tour. Tour participants will see where the cows live, what they eat, and how the cows are milked (by robot!). Guests will also be served a free meal, and have the opportunity to try some of the farm fresh milk, cheese, and ice cream. A tour bus will leave from Sioux Falls at 5:30 pm on June 26 to transport attendees to the farm.
Stensland Family Farms,
established in 1915, is a family owned and operated, multi-generational farm located just outside of Larchwood, Iowa. In 2015, the family broke ground on their on-farm creamery. Stenslands process their milk on the farm into a variety of products including cheese, milk, and ice cream. Their retail outlet on 41st Street in Sioux Falls opened in the fall of 2016. Join us for a behind the scenes look at this local family brand of dairy products!
Sign up for the tour
by June 15.
First priority will be given to families with children that have not attended a Know Your Milk Tour in the past. If you have been on a Know Your Milk tour with us in the past, you can still register online and we will add you to a waiting list. Applicants will be notified of selection by June 19. Select "interested" in the
Know Your Milk Tour event
on Facebook to notified of updates.
Sign Up 

Here

.
Tuesday, June 26
 5:30 PM - 8:30 PM
Sioux Falls Area