Explore a Fresh Perspective on Food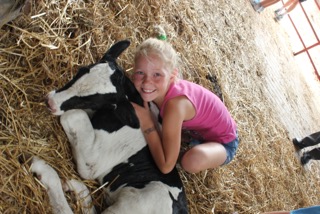 YOU are a consumer of agricultural products every day. Every time you eat you are supporting a farmer. How much do you really think about the food that you are eating? Do you know how beef is raised, or how eggs get from the chicken into your refrigerator? If these are questions you would like answered, join us for a tour of local farms! If you have questions about GMOs, organics, or food production, this is your opportunity to talk with local farmers and food professionals. South Dakota Farm Families will be hosting three bus tours in June and July. Participants will be given a free meal and have the opportunity to win a door prize. Sign up by clicking the "sign up" link on the right side of the page. Fill in the information. After providing your contact information you will be asked to take a short survey. There is NO COST for these events! See past photos and learn more at our Facebook page "South Dakota Farm Families".
MoDak Dairy Day - June 8th, 10:00 am-1:00 pm
46472 171 St, Goodwin, SD
The MoDak family invites you to tour their dairy, enjoy a FREE grilled cheese sandwich, and learn more about dairy in SD! No registration required!
12th Annual Breakfast on the Farm -June 15th, 9:00 am-1:00 pm
Royalwood Dairy: 48170 266th St. Brandon, SD 57005
Enjoy a morning on the farm! Meet a dairy farmer, watch cows being milked, make free 'Hood Magazine Make-N-Take crafts. Performances by Phil Baker at 10:30 and 11:30. Top off your morning with pancakes and ice cream. A free-will donation will be collected for the food and will be donated to Feeding South Dakota. The farm is located just five minutes east of Sioux Falls.